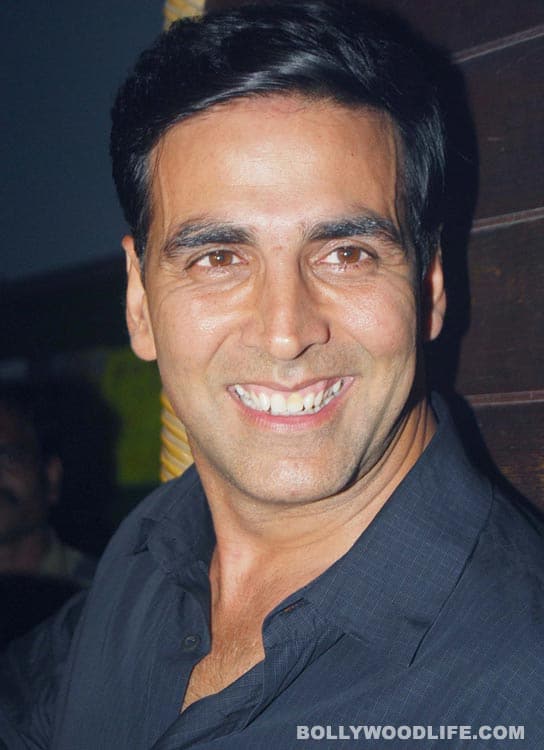 Akshay Kumar talks about his son Aarav and a disciplined way of life
Akshay Kumar is known to be a stickler for a healthy and disciplined lifestyle. In a recent interview the 44-year-old actor recently said, "I don't enjoy partying. I don't understand why they play music so loud. I like to sleep early. I go off to sleep by 9 to 9.30. I get up by 4.30 in the morning." And he is glad that his wife shares this habit too! "Twinkle sleeps by 8.45 in the night and thank god this is the only similarity that I and Twinkle share. Life becomes very calm when your partner sleeps at the same time. We share this one thing in common," the actor said, gearing up for his first release of this year, Housefull 2.
But what the actor-producer is most particular about is spending quality time with his 10-year-old son Aarav despite his busy schedule and keeping him away from films. "He is too young. I want my son to be away from films. I want him to enjoy childhood. I want him to go and play football. Go on the beach and enjoy life," said Akshay.