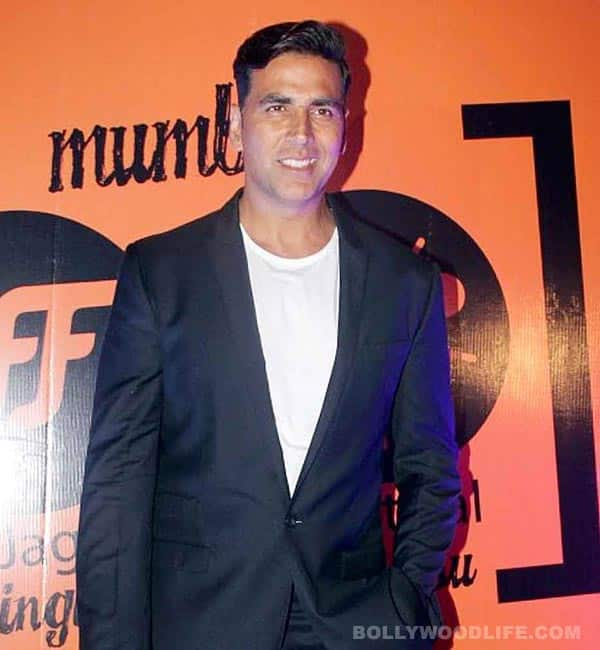 The real action hero of B-town talks about his new movie Boss and admits how crazy stunts drive him wild even now, in an exclusive chat with film trade expert Komal Nahta on ETC Bollywood Business
Akshay Kumar has come a long way in Bollywood. After doing a series of Khiladi movies in which he showed off his action chops, Akki worked in emotional dramas like Waqt-The Race Against Time, Andaz, Aitraaz and many others to prove that he has more to him than just leaps and bounds. But this Eid he is back to his favourite genre with Anthony D'Souza's Boss that hit the screens across India and overseas today. Does the project look promising to him? "I believe in the talent and ability of Anthony D'Souza," asserted Akshay in a candid chat with film trade analyst Komal Nahta on ETC Bollywood Business.
One wonders, how does Akki agree to do mindless action flicks such as Blue which tank at the BO? Do stunts alone seduce the 46-year-old to sign on the dotted line? "I said 'Yes' to Blue as soon as I heard that I would be shooting underwater and doing crazy stunts," said the Khiladi Kumar.
So what is his new film all about? What is the basic premise of Boss and is there something to it beyond the obvious action masala we see so clearly in the promos? "The emotional core of Boss is a father-son relationship. In Bollywood, there has never been a song specially dedicated to fathers and we're the first ones to do that in Boss," explained Akshay.
In a career spanning over 20 years Akshay has seen highs and lows. How does he deal with the mixed bag? "If my film flops on a Friday, I get over it by Sunday night. I don't force producers to pay me exorbitant amounts; They pay me because they know that I can make even more for them," the superstar said.
Catch the detailed interview on ETC Bollywood Buisness