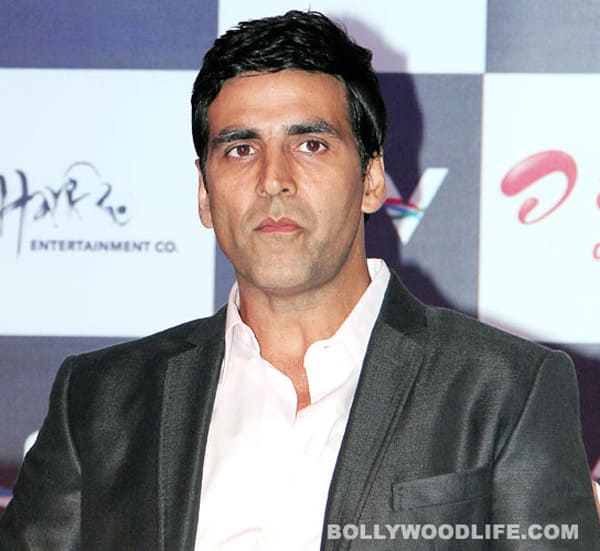 The Special 26 actor was left limping after a truck passed over his foot while performing an high-octane action scenes
These days, actors often get injured on the sets and continue working despite the ooh-aah-ouch scenario. Akshay Kumar experienced this while shooting the action scenes for the Thupakki remake yesterday. We hear that apna khiladi Kumar had a miraculous escape when a truck passed over his foot during the sequence, but he didn't suffer any major injuries.
Though Akshay has performed some death-defying, daredevil stunts in the past, this was quite painful and he was rushed to the nearby hospital, informs our khabroo. Considering the pain and bruised feet of the Special 26 actor, doctors feared the worst, but X-ray reports showed that only some tissues were damaged and the bones were all intact.
From what we hear, Kumar is back to Mumbai now. And even though the restless actor is now raring to go, we hope he takes adequate amount of rest and is extra careful while performing his next set of action sequences for this AR Murugadossfilm.