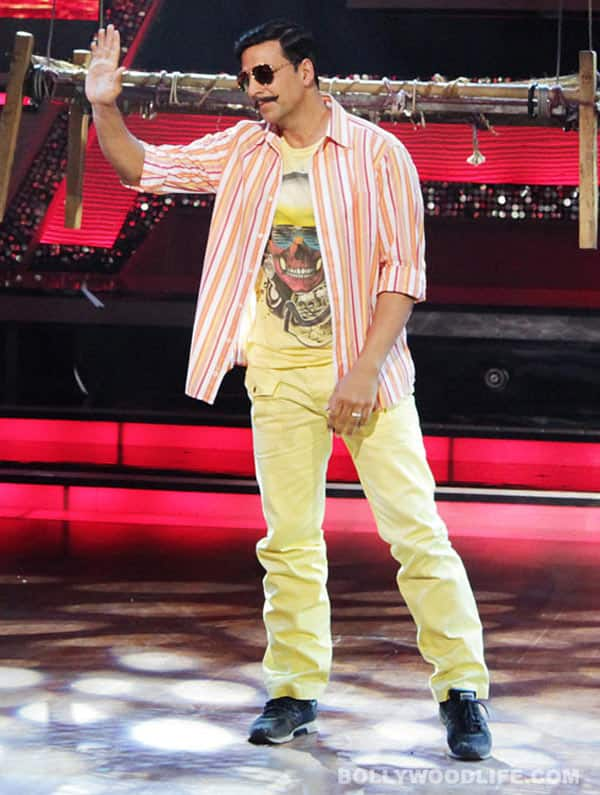 Given the dangerous stunts the Khiladi Kumar had to pull off in Rowdy Rathore, the director of the film Prabhu Deva decided to insure Akshay Kumar's life for a hefty sum
The astronomical sum of Rs 50 crore is the indication to judge the kind of stunts the audience is going to witness from Akshay Kumar in his upcoming action-packed film Rowdy Rathore. Directed by the ace dancer-turned-filmmaker, Prabhu Deva, the film promises to dish out some high-octane action sequences. It's a known fact that Akshay is the ultimate action hero of Bollywood and he is always ready to dabble in this genre. But Rowdy Rathore required the 44-year-old to offer something different in terms of action.
We hear that when Prabhu Deva narrated the script to Akshay, he was absolutely kicked about doing the film. Akki also decided to pull off all his stunts personally, but the director as well as the entire unit of Rowdy Rathore were a bit worried given those scenes were a bit dangerous. The director therefore decided to insure his leading hero's life for whopping Rs 50 crore. We also hear that no mishap happened while shooting the film and Akki pulled off all his stunts with absolute ease. Hearing this news we can't wait to catch Rowdy Rathore on the big screen with Akshay doing what he does best, some kick-ass stunts. What about you?