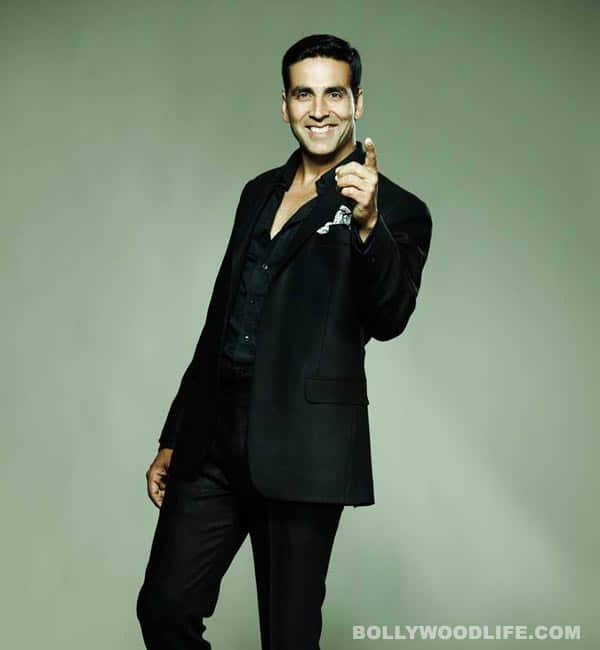 But will the marketing gimmick benefit Shirish Kunder's latest flick? We wonder…
For a while the one big theory behind superstar Akshay Kumar's absence from Joker's marketing promotions was that he was apparently miffed with the director Shirish Kunder. We had been singing the same tune – that Akki's unhappy with the way the film looks – for a while now ,'coz our closely-guarded source had leaked this sensitive goss from sets of Joker.
But now we have one person who is intrinsically involved with the comedy trying to separate the wheat from the chaff. Shreyas Talpade plays Akshay's brother in the alien drama. When we asked him if it was true that the Rowdy Rathore star was not pleased with Joker, he denied it with: "Akshay not seen at Joker promotions is a strategy. Farah (Khan), Shirish (Kunder) and UTV felt that since Rowdy Rathore was Akshay-Sonakshi's last release, people would have similar expectations from Joker. But our film is completely different. Joker's about aliens, so it's a strategy to create awareness and curiosity through them," insists Shreyas.
Hmm. But we are wondering if it's a good idea to let the film's aliens do the talking. Don't you think so too? Wouldn't the negative rumours about Akki's absence do more harm than help the film?
Anyway, that is not our business, not unless it gives us something juicy to talk about, no? All we can do for now is wait and figure out if Kunder's marketing strategy works…or doesn't. And since he refuses to speak to us – we hear he is upset that we are not 'nice' to him – we cannot give you his side of the story!