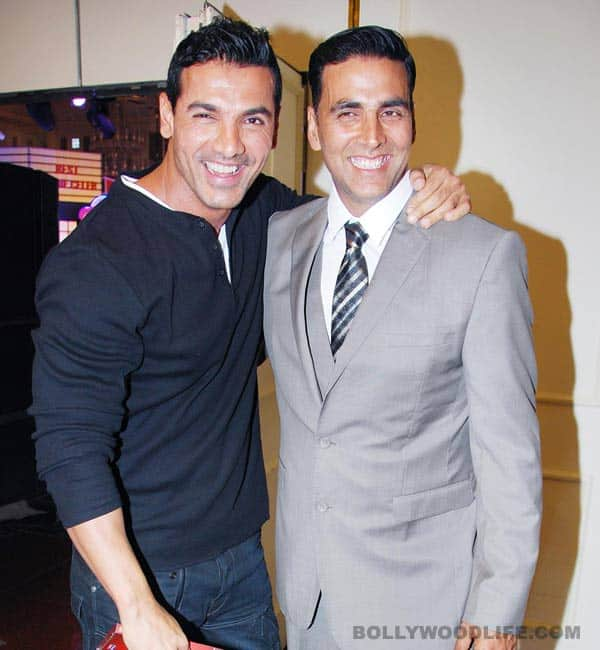 There seems to be a lot of confusion when it comes to the lead role in the third installment of popular Hera Pheri series
Earlier it was rumoured that John Abraham has replaced Akshay Kumar to be a part of the famous trio in the third installment of Hera Pheri. However, it looks like those were just rumours as the Madras Cafe actor has not yet signed on the dotted line. In fact producer Firoz Nadiadwala, is still contemplating on who will direct the film. This will ultimately decide as to who will play the main lead – John or Akshay. Confused? Well, let's clear all the confusion then.
The third installment of the film, which is tentatively titled as Hera Pheri 4, will star Akshay if it is directed by Neeraj Vora, who had written Hera Pheri and Phir Hera Pheri. However, rumours are also afloat that Anees Bazmee might direct the film. And if that happens, then John is more likely to be cast in the lead role. "If I direct the film, it will star Akshay Kumar, Suniel Shetty and Paresh Rawal — the original cast of Hera Pheri. Of course, producer Firoz Nadiadwala will take the final call," Vora was quoted by a tabloid.
On the other hand, Bazmee, who is currently directing Welcome Back – also produced by Firoz – said, "Firoz and John are very keen that I direct the film and I would love to do so. But before that I want to finish work on Welcome Back and start shooting for No Entry Mein Entry."
However, if another speculation is to be believed, then both John and Akshay might be together in the film and that the Dostana actor will be the fourth member in Akshay, Suniel and Paresh's gang. We wonder, if it's really going to happen or is just another rumour. After all, why else would the makers name the film Hera Pheri 4, when logically, it should be called Hera Pheri 3. Hmmm… guess all we can do is wait and watch, no?