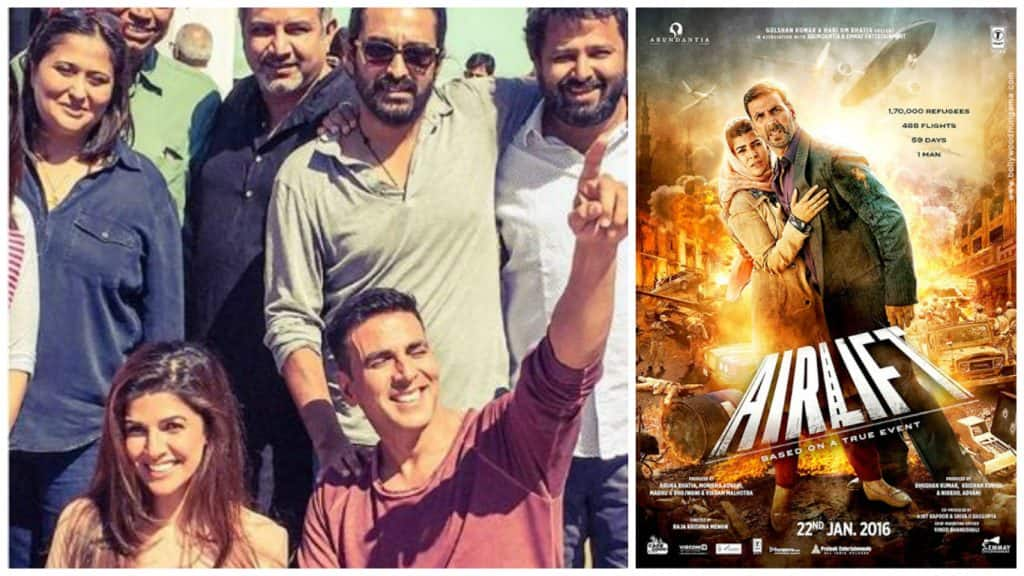 Airlift, which was Akshay Kumar's first release of the year, was one of the 300 films which got screened at International Film Festival of India (IFFI) that was held at Goa this year. Elated by the positive response it got at the festival, Akshay Kumar took to Instagram to share a picture of the team of Airlift and captioned it saying, "Heard it was packed house for the #Airlift screening at #IFFIGoa! Been almost a year since release,thank you for showering us with so much love."
The film turned out to be both a commercial and a critical success. It told the heart wrenching story of the reality of Indians stranded in Kuwait and the consequences that followed after that. While his role as Ranjit Katyal helped him gross huge money, the actor also received rave reviews for his honest acting.
Based on one of the largest evacuation of the world and set during the invasion of Kuwait by the late Saddam Hussein, Airlift was directed by Raja Menon and also starred Nimrat Kaur, Purab Kohli in prominent roles. ALSO READ: Akshay Kumar wants to do more films like Airlift
Over 300 films from 90 countries were screened at the nine-day event in Goa.
Nearly 4,500 delegates were present at the event over nine days to participate in IFFI, which is reckoned as one of Asia's oldest film festivals.The Indian Panorama section of the festival saw the screening of 22 films, while the international competition section saw 22 films competing for glory at the international event.
Indian films "Sahad Paather Gappo" and the Sanskrit film "Ishti" were competing in the international section, along with some of the finest world films like "According to Her", "Daughter", "House of Others", "I, Olga Hepnarova", "Mellow Mud", "Nelly", "Personal Affairs", "Rauf", "Scarred Hearts", "The Last Family", "The Long Night of Francisco Sanctis", "The Throne" and "The Student".
Iranian Reza Mirkarimi's film "Daughter" eventually won the best film award, after the film was chosen unanimously by the international jury.