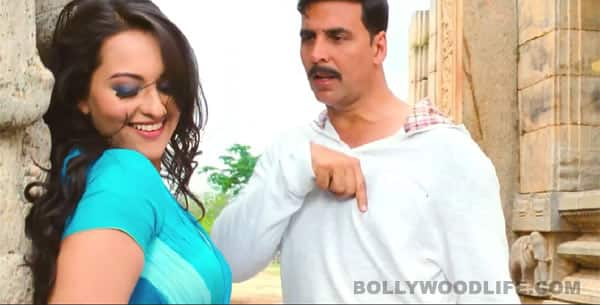 Want to figure out the fuss behind Appudi podu podu's greatness?
Akshay Kumar has acquired the rights to remake the hit Tamil song Apdi podu podu. In fact, he and Sonu Sood had been battling for the rights for quite some time. If buzz is to be believed, Akshay will dance to the new version of the song with his lucky charm, Sonakshi Sinha. He is sure it will be another big hit, as big as Chinta ta. What's so great about this song anyway? What does it even mean? Do you know? We tried to figure out the appeal of the song by translating the first few lines into English and frankly, we were left confused. Is this what two big Bollywood stars were fighting for? Looks like we lost a lot in translation!
Appudi podu podu podu
Asathi podu kannaale
Ippudi podu podu podu
Izhuthu podu kayyaale
That way put put put
Lift put with eyes
This way put put put
Pull put with hand
ALSO READ: Shahid Kapoor believes he's God's gift to Priyanka Chopra!