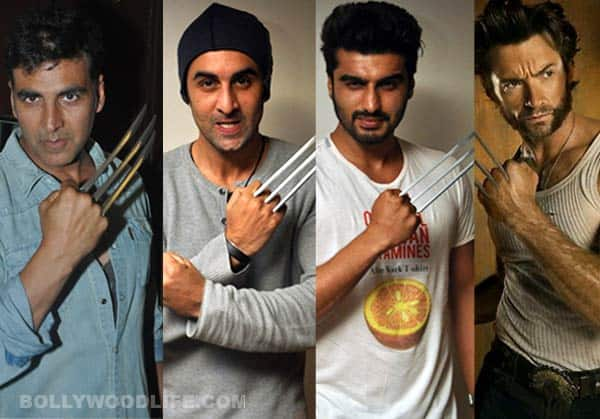 Akshay, Ranbir and Arjun are caught with the Wolverine frenzy, it seems
While fans from all across the world are going berserk after watching X-Men Days of Future Past, which has hit the theatres today, several B-town celebs including Akshay Kumar, Ranbir Kapoor and Arjun Kapoor are also flabbergasted, which is quite evident from their pictures with Wolverine's (Hugh Jackman) claws.
That's not all. According to these Bollywood stars, X-Men DOFP is the best X-Men movie by far. "I really enjoyed it. My whole family saw it. Obviously everybody is a huge fan of X-Men. I am too. It has great special effects," said Akki.
Ranbir, who is also a huge fan of X-Men said, "It's a very entertaining film – one of the best Hollywood has ever produced after a long time. I am a big fan of X-Men but I think this is by far the best X-Men film made."
Arjun Kapoor feels audiences would love the twists and turns of this action spectacle. "Its outstanding. You are in for many surprises. I am going to be back again in the theatre."