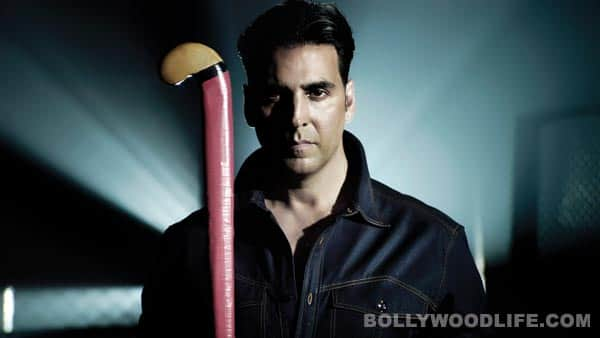 The Special 26 actor proudly announced his association with the first edition of Hockey India League (HIL) to promote the game and attract young talent
Akshay Kumar's passion for sports is known to all. We know that Khiladi Kumar supports many sporting causes and gets himself involved in as many sport-related events as possible. So it wasn't really surprising to know that Akshay recently tied up with a leading sports channel to promote the high-profile HIL.
Akshay believes that this initiative will benefit emerging talents and the game will attract today's youth. "I am glad to be associated with this spectacular event. I am a sportsperson by heart and it is good to see world-class hockey action across cities in the country. I have seen some of the matches and loved it. The quality of action is amazing as you see the best of players in the world showcase their talent on the turf. The match between Mumbai Magicians and Delhi Waveriders was indeed exciting, what with the two evenly balanced teams scoring as many as 10 goals to challenge each other. This kind of hockey will attract today's youth. This league has the potential to change the face of hockey in our country. I will follow as many matches as I can and I think we have a recipe for a very successful property in the years to come," said Akshay.
With Akki's powerful backing to this championship, we hope to see young talent emerge from this sporting initiative who will make the country proud.