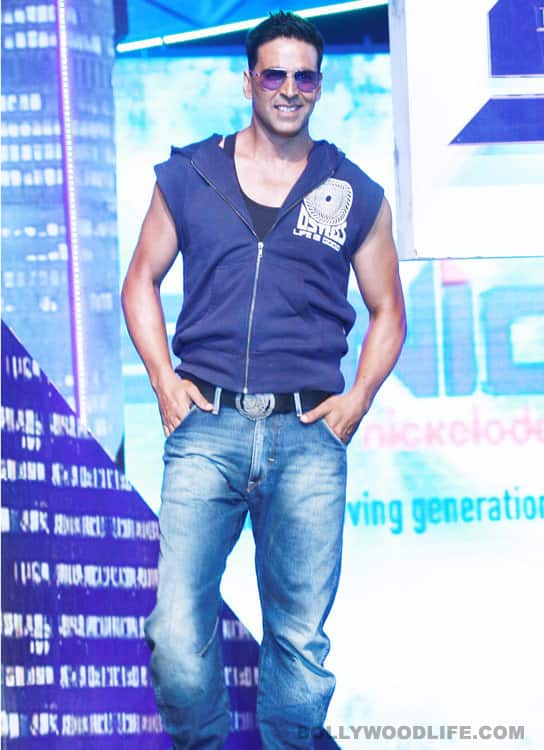 If none of the Khans – Salman or Shahrukh – want to dress in the cool villain's garb, we think the Desi Boyz's actor should lap it up. And it's purely coz it will benefit him more than YRF
While people from Yash Raj Films have declared that neither Salman Khan nor Shahrukh Khan are being considered or have been approached for the last two films of the Dhoom series, Bollywoodlife readers have loved the idea. Fans of Sallu and SRK say that they would definitely like to watch their respective idols as a cool villain. But we think they should not be Dhoom villains. There is one superstar, a gentleman called Akshay Kumar, who desperately needs the shine of a blockbuster in his currently monotonously dipping filmography. And a performance-oriented role that will re-instill the faith of filmmakers and his fans in him that he can do a lot more than cracking silly gags and beating dumb goons will be most useful. So what better film than a Dhoom 4 or 5?
Not only have both Dhoom films been smashing hits, they have catapulted the bad guy's career to a higher level. Remember what it did for John Abraham (Dhoom) and Hrithik Roshan (Dhoom 2)? And in recent times it's become quite hep and happening to play dark and nasty characters – Rishi Kapoor in Agneepath is the latest case in point. At the moment though, we think Desi Boyz's star Akshay needs something similar to stop constant criticism for his banal projects. Perhaps Once Upon A Time In Mumbaai 2, where he is signed on to portray a gangster could do the deed, but as of now no one knows when the film will take off. So we think that Akki should make the right moves now to land a role in Dhoom 4, salvage his lacklustre career and take the spotlight off his reportedly rocky relationship with wife Twinkle. Don't you agree?