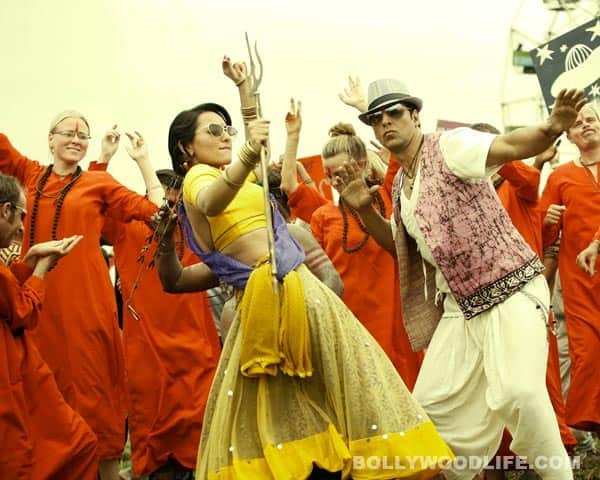 Would you buy Akshay Kumar and Sonakshi Sinhas costumes from the film Joker? Or would you prefer to dress like the aliens instead?
With actor Akshay Kumar refusing to do any promotions for the film Joker, the makers of the film have now decided to make do with his clothes instead. Director Shirish Kunder – along with wife and producer Farah Khan – has decided to auction Akshay Kumar and Sonakshi Sinha's costumes. Farah Khan revealed at a recent event to promote the film that they were auctioning off the actors' clothes and the proceeds would go towards helping animals, but she failed to specify which charity she was referring to!
Farah also did not mention which costumes of Aksahay and Sonakshi would be up for auction. However, we do know that that if Akki's costume of a villager is on sale, the animals who will receive the benefit of the charity drive are in deep trouble! It sure would have been a better idea to auction off the aliens' costumes instead, as they are way cooler than the humble dhoti and kurta that Akki sports in the film. Don't you think so too?