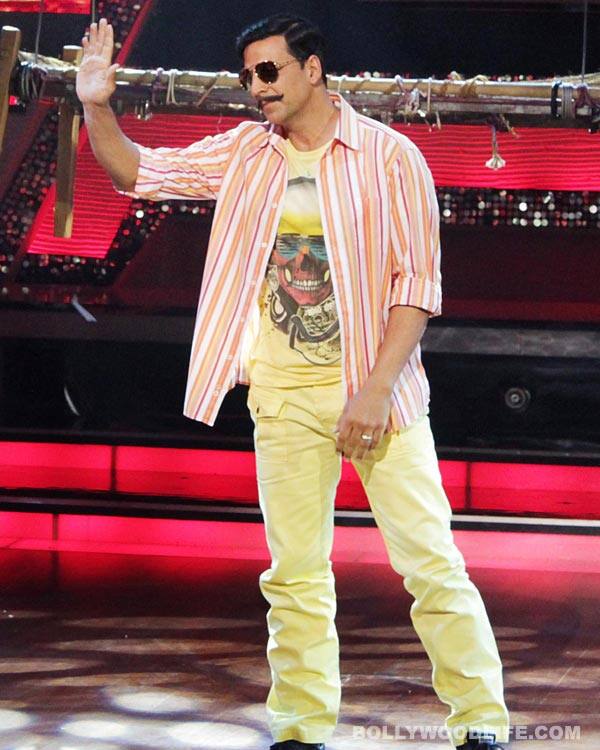 The Rowdy Rathore actor feels the public and critics were harsh on the stars' recent action films
In an interview, Akshay Kumar said that his heart bleeds when films, where actors have physically toiled very hard, fail at the box office. The Rowdy Rathore action hero was inferring to his latest buddy, Shahrukh Khan (the two superstars shared great camaraderie at a recent Indian Premiere League match in Pune) and co-star of his films like Main Khiladi Tu Anari, Saif Ali Khan. The Khan actors' respective action movies – RA.One and Don 2 and Agent Vinod, didn't bring in the cash returns they had expected.
"I have nothing but great respect for actors like Saif and Shahrukh. Their action scenes (in their movies) have been more than supreme," said Khiladi Kumar and later added, "I just wish people understood what they would have gone through to make these films, maybe then they would be kind."
But that wasn't all, Akshay continued, "I salute every single character in Rowdy Rathore. Right from the action stunts to the songs, none of it has been an easy ride for us. We have had some rough situations, but every drop of sweat has been worth it, and now we just pray it gets the appreciation it deserves."
We hope so too. But we feel Akshay's sudden plea to the media and public to be kind to actors and their movies comes from the nervousness he has for his own action film, Rowdy Rathore, that has so far generated mixed reviews. Don't you agree?