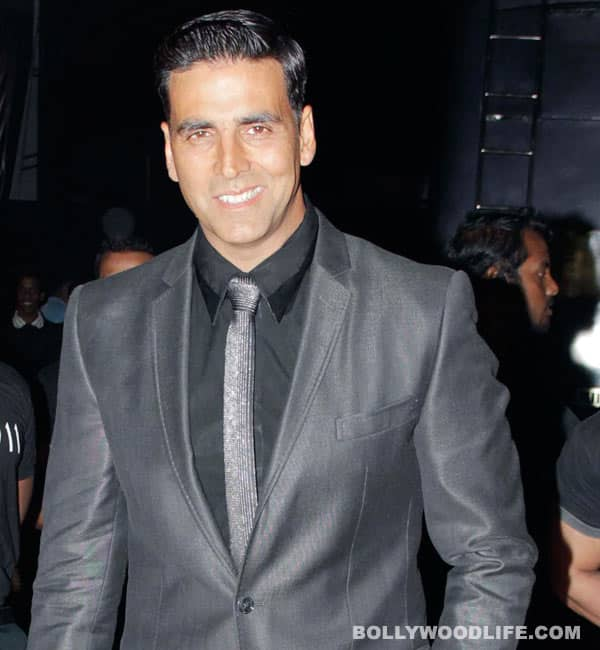 In the list of many film and television awards here comes another one that is being promoted by none other than the Holiday hero
Akshay Kumar is now the face of Life OK Now Awards (LONA), India's first 100 percent public voted, instant awards celebrating excellence in the field of film, music and television. LONA will be held every month and is for the generation that believes in instant gratification! Bollywood star Akshay Kumar has been roped in as the face of the first edition of the awards. So BollywoodLifers are you ready to vote for your favourite artist from the field of music, films and television?
Announcing the launch of this innovative property, Ajit Thakur, General Manager, Life OK, said, "Captivating audiences with innovative and resonating content is one of our key strengths. Being India's fastest growing GEC, our content innovations has cemented our connect with family audiences and every launch of ours has taken this connect a notch higher. After the immensely successful Life OK Screen Awards, we are now presenting industry's first instant 100% public voting awards, Life OK NOW Awards. This one-of-a-kind award will give an opportunity to the audiences to vote for, celebrate and cherish their favourite stars instantly & regularly. We are glad to be associated with BIG Productions and together we are all set to create fabulous entertainment for our viewers."
Vipul Shah, one of India's leading Film Producer and Director, said, "It is my pleasure to be associated with Life OK NOW Awards and for my film Holiday, a soldier is never off duty, it's a great association. This is the first time that I have associated with Life Ok for any of my films and it's a fantastic association. This is the only award where your vote will decide the winner."
Bollywood artistes will come together to perform and entertain their fans and audiences. Audiences can cast their vote starting 15th a missed call on 1800 270 8701 or download the Life OK Now Awards app from android Store or Google Play or by logging on to their website.
Well, let's gear up for some regular awards and we hope that this format does not dilute the excitement of awards in tinsel town. As for now we hope that Akki and Sonakshi Sinha will perform and give the Life OK Now Awards a good start.