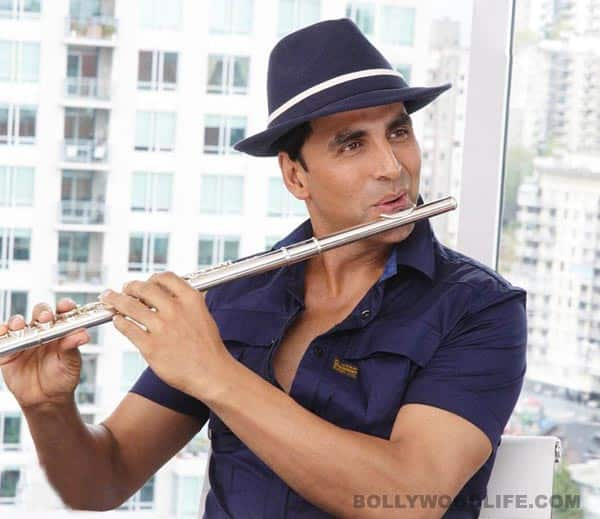 The actor's mom has convinced him to go off meat to help him do complete justice to his role as God
Akshay Kumar will be seen playing Lord Krishna in his next home production based on good friend Paresh Rawal's Gujarati play Krishna Vs Kanhaiyalal. And when the Rowdy Rathore told his mom Aruna Bhatia about the film and his role, she suggested that he become a strict vegetarian in order to do complete justice to his character.
We hear that mommy Bhatia never interferes with Akki's career and this was the first time that she had come up with suggestions about his role. And Akshay just couldn't refuse! So following his mother's instructions, the actor has already given up meat and will continue to be herbivorous till the shooting of the film is over.
The story of Krishna Vs Kanhaiyalal revolves around an atheist and his encounter with God and religion. The Housefull 2 actor is quite excited about this project and wants to get his Godly act right. Akshay has been a teetotaller for a long time and after turning into a complete vegetarian, it looks like he has become one of the most "divine" men in B-town!
WATCH: