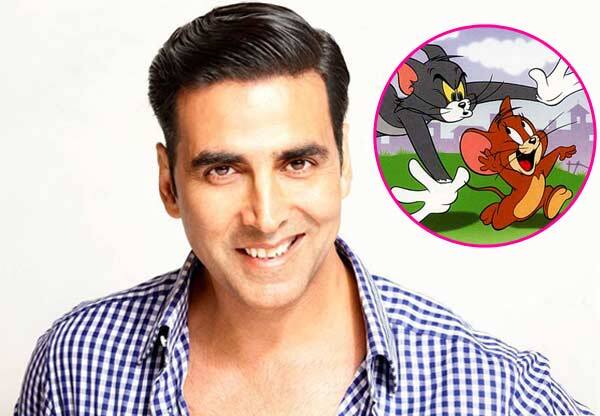 The Entertainment actor's upcoming film has a scene inspired by the legendary cartoon series. Read on to know more…
Tom and Jerry is a timeless classic.A big fan of the iconic cartoon duo is none other than our very own Khiladi Akshay Kumar. Reports suggest that the actor has instilled an action sequence inspired by the cartoon, in his upcoming remake of film Shaukeen.
Akki apparently was watching the series with kids Aarav and Nitara recently, where he came across an action sequence which he thought appropriate to be included in the film starring Lisa Haydon in the opposite lead. The sequence in Tom and Jerry showcased the characters seated on a couch which was suspended in the air by ropes, attached to a flying helicopter.
The Entertainment star decided to make the scene a part of his upcoming venture. While talking to a popular daily, Akki confirmed the same saying, " Yes, I was inspired by a sequence in Tom and Jerry. The TV series has some of the best action sequences I have ever seen."
Lisa while talking about the same told the daily, "It was a bizarre sequence. But then Akshay told me had seen his kids watching Tom and Jerry and there was a similar sequence in it which he was inspired by."
Well looks like Akki likes to be hatke in ways we can't comprehend! Who would have thought a chasing saga between a mouse and a cat could inspire a deadly act? Akshay Kumar is called a Khiladi for a reason indeed!