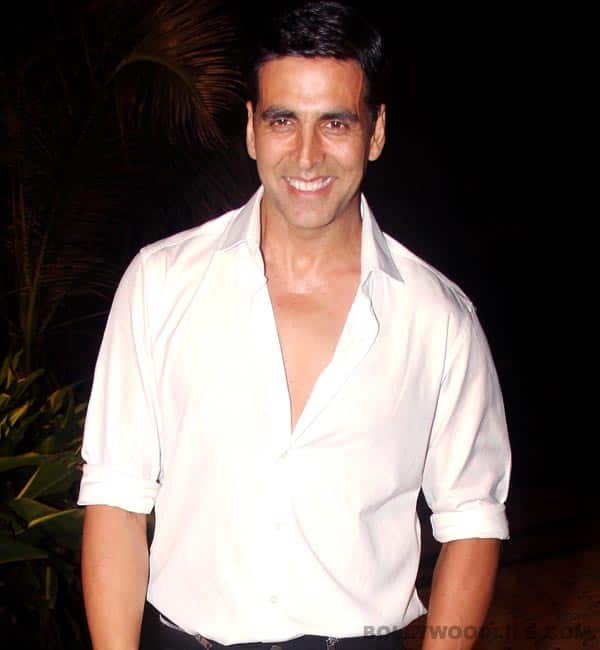 The proud Daddy can't help grinning at the arrival of a brand new lovely li'l angel in his life
Akshay Kumar and Twinkle Khanna were blessed with a baby girl this morning. And even before we could start wondering if the baby would look like Mommy or Daddy, Akki decided to break the suspense with, "We are blessed with a lovely baby girl who looks just like her mother and grandmother. I have no words to express my happiness. I would like to thank everyone for their blessings and best wishes," the Khiladi said. Whoa!
Now we don't really grudge Akki for taking away the moment of anticipation from us because, hello, this news is like icing on the cake, no? And that's because we all know how ravishing the now-naani Dimple Kapadia actually looks. And mommy Twinkle aka Tina is no less pretty too. So if the darling daughter has indeed inherited her looks from the maternal side of her family, we can be assured that one day she will grow up to be a beautiful lady. Right? Wow!
Bollywoodlife congratulates the proud parents. And yeah, don't forget to put the kala teeka on your chaand ka tukda, dear Akki and Tina. Cheers!