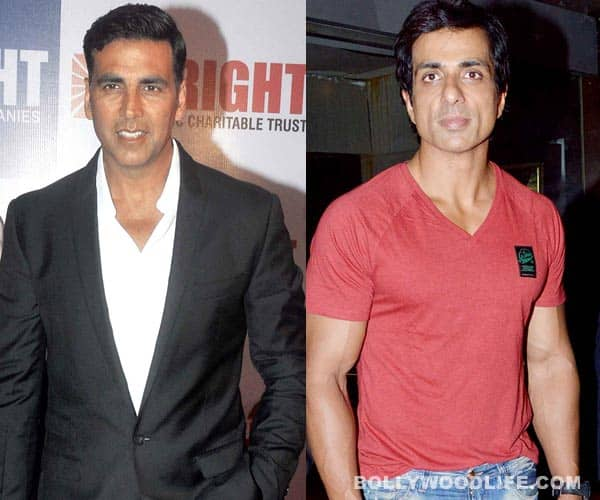 The Welcome star was supposed to dub for a Hollywood project's Hindi version but for some unknown reasons he has moved out, and replacing him is none other than the Dabangg baddie
Apparently, Akshay Kumar was going to lend his voice for the lead character of the Hollywood film Hercules: The Legend Begins' Hindi version. The role of Hercules – the strongest man on earth – is being reprised by Kellan Lutz. All was going well until recently, when the Rowdy Kumar decided to excuse himself from the film without giving any reason.
Anyway, his loss has become Sonu Sood's gain. The actor, who portrays baddie characters with utmost zest, would now lend his voice for the said role and is all set to undergo rigorous voice training workshops for the same. Sonu believes that the person dubbing for the role should also portray similar body structure and physique. He feels that he sports a six pack similar to Kellan Lutz and therefore, he is an apt choice for the dubbing as well. He seemingly has no malice with Akshay and is proud about the fact that both the choices for the role were Punjabis.
Wethinks that Sonu should give his best shot at it because most of the dubbed Hollywood films sound terribly funny. So unless he gives his first Hollywood project a very authentic feel, we would definitely laugh our guts out at the desi-Hercules. Wouldn't you peeps?