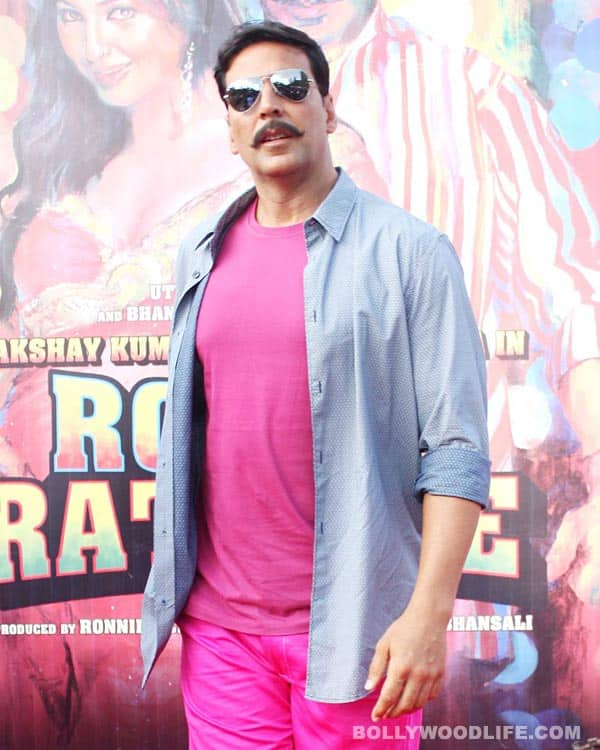 Yes, the superstar of mindless capers is going to act in a newer version of the massy masala entertainer
Ever since the Akshay Kumar-Sonakshi Sinha-starrer Rowdy Rathore entered the elite club of films that grossed more than Rs 100 crores at the box office – something that so far was monopolised by the Khan brigade – Prabhu Dheva and Sanjay Leela Bhansali have been contemplating making one more installment of the kitschy action entertainer.
Folks close to the production house say Rowdy Rathore 2 will jump on the bandwagon of sequels, whereas some say the makers want to keep it 'different and original', so they will make a prequel instead. Really? Is that what they call being innovative? We think it's still the same – putting moolah on a tried and tested success formula!
Given Bollywood writers' ability to stretch cinematic liberties beyond belief, we are sure the makers will come up with a plausible sequel, as well as a prequel. While the prequel can concentrate on the rowdy chor and the kadak cop (both characters played by Akshay), the sequel can highlight the rowdy thief-turned-rowdy cop!
But that's what we think. The filmmakers will announce their decision at the film's success bash scheduled for the weekend. Till then, why don't you tell us which of the two Akshays – chor or cop – you would prefer to watch onscreen again!