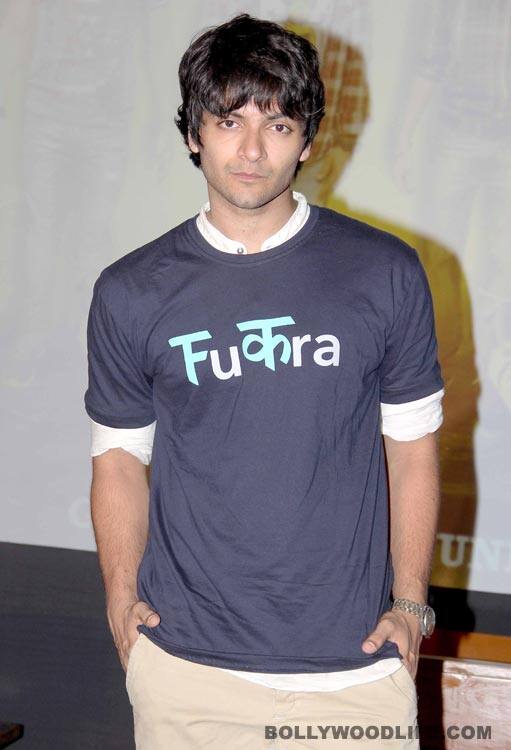 Ali Fazal talks about working with the three Khans, chasing skirts and playing a musician again
The 25-year-old actor who got noticed as the brooding singer in 3 Idiots has come a long way from the bit part he played in the super-hit film. Five films old today, he says that he has learned much about the commercial space and is ready to explore it further. So what makes this good-looking actor more than just a pretty face?
You worked with SRK and Aamir Khan in Always Kabhi Kabhi and 3 Idiots; are you looking to work with Salman Khan – that makes it a hat-trick of three big Khans!?
(Laughs) I never noticed that! But of course, why not! Salman is a great actor. He has such a huge fan following. I would only consider myself lucky the third time if I get to work with him!
Doing so much work so young, when most guys your age are busy chasing girls…
It's not a bad thing, right? I love my work. I heard someone say this, and it has stuck with me since: "Find something you love, and let it kill you!" so I go by that, but don't let my producers know! (laughs) I love to act, and the more work I get, the happier I am. And it's tough, of course, being an actor with all the late night shoots and erratic hours, but I'm happy with the kind of work that I'm doing. And when people like Shahrukh bhai and Aamir Khan are doing so much work at their age, I can hardly complain!
Tell us about your character and what it was like being part of Fukrey…
My character is that of a musician. I know, I'm playing a musician again after 3 Idiots, but this is different. That character had darker shades and complexity, while this one has different motivations. He is a musician who is in a very erratic relationship. And when he breaks up with his girlfriend, his music goes away too. So he is facing that sort of a crisis when sees this opportunity to make a quick buck, and he helps his friends with that. So, my character Zafar is the one who binds this group together, and he is the one who gets the ball rolling!
You've done theatre as well as commercial films – which do you prefer?
I did theatre only because I started out in school in plays; since I had injured myself and couldn't play sports, I did theatre instead! So it was providence that really that got me started. Having said that, the films I did excited me more than theatre did. Honestly. I don't believe that being from theatre makes you a great actor onscreen. I have seen the best actors, NSD trained and all that, fail onscreen. So both mediums are different. But I enjoyed my commercial films like Always Kabhi Kabhi as well. They taught me how to operate in that space, and do that very larger than life, slide on my knees with a rose in my teeth kind of acting. I have also worked with Saeed Mirza and the kind of cinema he does. But the thing is, I don't mind walking either path. If it's a good role, commercial or otherwise, I would do it, irrespective.