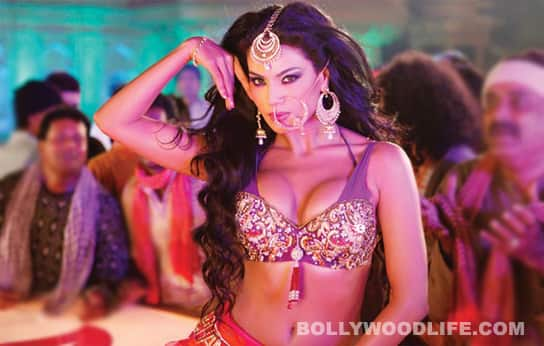 Pakistani eye candy Ali Zafar takes a dig at his compatriot – the London, Paris, New York actor says that controversy's favourite child Veena doesn't represent their country
Ever since her sensational arrival on the reality show Bigg Boss in 2010, Pakistani import Veena Malik has been making headlines for all the wrong reasons. From her alleged link up with actor Ashmit Patel and her coochie-cooing with him in the Bigg Booss' house to her daringly bold photo shoot for a men's magazine and from the much-talked-about 'Veena Ka Vivaah' tamasha to her break up with the controversial Pakistani cricketer Mohammed Asif, Ms Malik has been gathering controversies as she rolls along and creating waves in plenty. And now, fed up with Veena's publicity stunts – which many believe are giving a bad name to her home country Pakistan – actor Ali Zafar has lashed out at the gal.
The Mere Brother Ki Dulhan actor insists that Veena should not be taken as the representative of Pakistan and its culture."You have to understand that she's (Veena) an individual and you can't judge the entire community on the basis of one person's behaviour. You shouldn't even judge Pakistan through me.The whole Pakistan is not like Ali Zafar or Veena Malik," said Ali Zafar in a recent interview. The singer-actor says that that he is extremely careful about what he does onscreen."Whatever films I do, I make sure that I don't do scenes or say dialogues or do stuff that could hurt people back home. In my capacity, I try and keep everyone happy, but that's just me. Everybody has their own style of working," he added. We hope Veena, who is currently in Dubai, listens to what Ali has to say and tones down her naughty image.We would be highly surprised though if that happens!