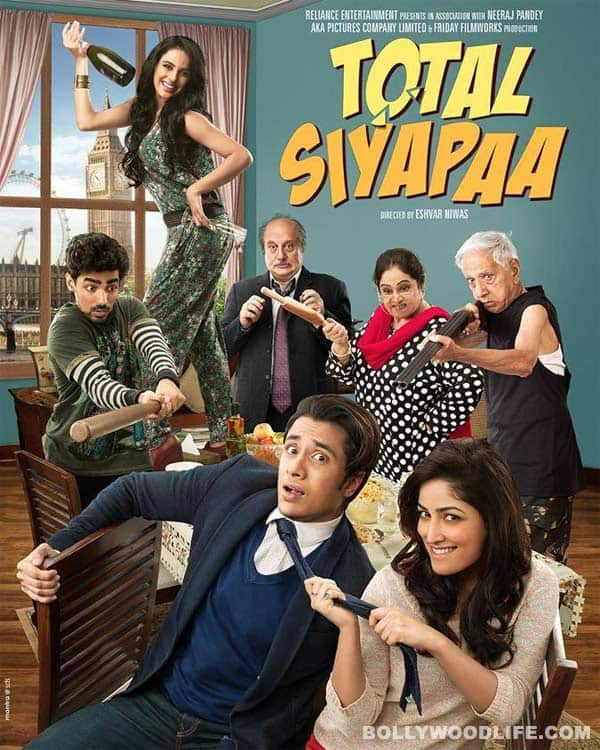 Update: The co-producer and the leading actor of Total Siyapaa will be in Pakistan for the premiere of the film
As reported earlier, the film's Pakistan premiere had got cancelled as the makers failed to get permissions from the Pakistani authorities. Now we hear that the film's co-producer Neeraj Pandey and lead actor Ali Zafar will attend the premiere in Pakistan as well as Dubai. However Yami Gautam and the film's director E Niwas will give a miss to the premiere in Pakistan.
Earlier report:
Ali Zafar and Yami Gautam's Total Siyapaa will hit the theatres on this Friday. Earlier, there were reports that the film would be the first Bollywood film in six years to be premiered in Pakistan and considering that Zafar hails from Pakistan, obviously the makers were looking forward for it. However, now we hear that Total Siyapaa's premiere in Pakistan is not likely to happen. It was supposed to take place today in Karachi but the filmmakers didn't get permissions from the Pakistani authorities.
A birdie chirped in to a popular tabloid, "Ali and the film's makers were keen to host the premiere in Karachi, Pakistan. The idea was to cash in on the Pakistani actor/ singer's popularity in his home country and he was anyway garnering positive feedback for the film. But their efforts went in vain as the permissions failed to trickle in."
Well, so it looks like Ali Zafar's Total Siyapaa won't premiere in Pakistan after all. Sigh!