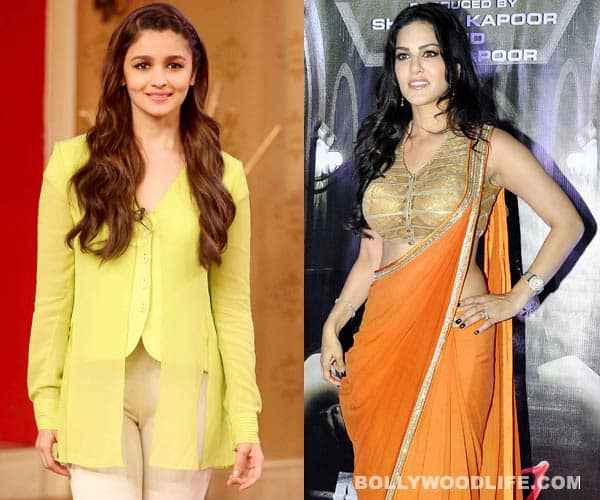 The Bhatt girl seems to be awed by the former porn star. Read on to find out more…
While everyone is singing praises about Sunny Leone's brilliant performance in her latest horrex film, Ragini MMS 2, it looks like Alia Bhatt too seems to be impressed with Ms Leone. Why do we say so, you ask?
Well, the Highway actor was at the success party of Ragini MMS 2, where she revealed that, though she hasn't watched the film yet, she loves the music of the movie. "I haven't seen Ragini MMS 2, but I absolutely love the music. Chaar botal vodka and Baby Doll song are on repeat mode when I am getting ready in the morning," said the Bhatt girl. It seems that Sunny Leone has found a huge fan in Alia.
However, the Student Of The Year actor was recently compared to Ms Leone, as she has shot some quite steamy lovemaking scenes with Arjun Kapoor in the upcoming film 2 States. But she shied away from comparisons to the former porn star and said that she can't be like Sunny Leone as she is very young and that image does not come yet.
Ah, well.