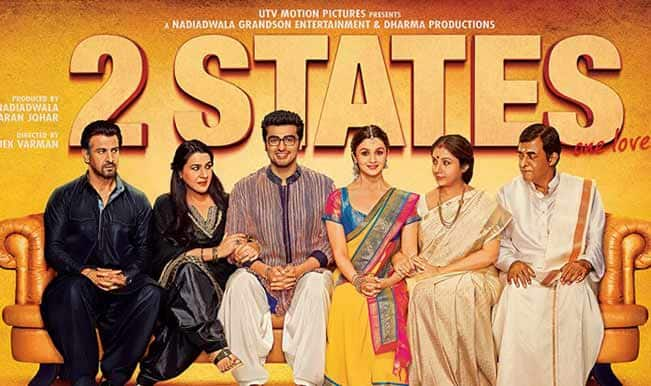 PVP cinema has reportedly brought the remake rights of 2014 Bollywood hit 2 States and are planning to remake it in Telugu and Tamil
The word remake is not new to Indian cinema. For years, South Indian films have been remade into to Hindi and vice versa. And at times, our filmmakers have even taken inspiration from Hollywood movies and remade English flicks into regional languages. Now the latest to join this remake trend is popular Bollywood movie featuring Alia Bhatt and Arjun Kapoor, 2 States.The grapevine has it that Prasad V Potluri of PVP Cinema, a renowned producer down south, has brought the copyrights to remake the 100 crore grosser 2 States. A little birdie chirps that the producer is planning to adapt the sizzling chemistry of Arjun-Alia.  This new development is bound to get fans excited as 2 States remake has enough scope to produce a wholesome entertainer.
As of now, PVP has not approached any stars for signing the film which will keep the gossip-mongers guessing. The film based on roller coaster journey from love to marriage, which was adapted from Chetan Bhagat's novel that goes by the same name, had attracted the producers due to it's pan India image.
In the original movie, the families of the two leads are shown to be based from Punjab and Tamil Nadu.  With the film being remade in Telugu and Tamil, it would be interesting to see which two states would be considered by the makers – Andhra Pradesh and Tamil Nadu? While the paparazzi and fans await for news on 2 States remake, keep guessing the stars who could step into Arjun and Alia's shoes.