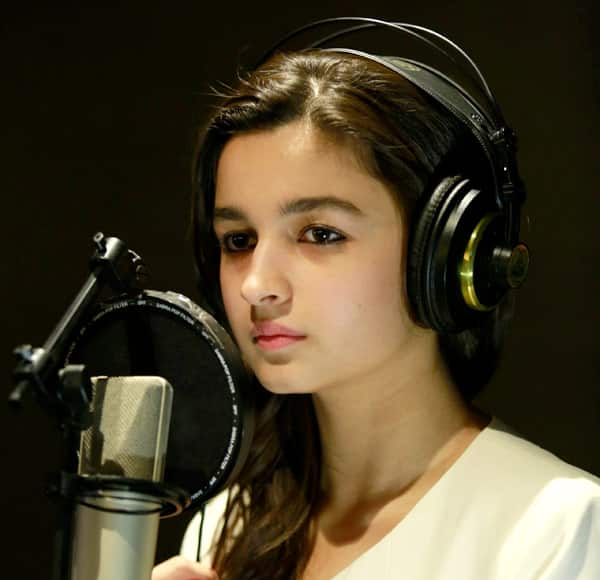 The war between these two young ladies seems to have intensified
We were impressed by Alia Bhatt's singing talents when she appeared on Karan Johar's popular chat show Koffee With Karan. And it looks like the maestro A R Rahman, who is composing the music for Alia's upcoming film Highway, was also impressed by the Bhatt girl that he's got her to sing a very soulful lullaby, Sooha Saha in the film.
"We have this lullaby, Sooha Saha in Highway. Imtiaz (director of the film) said Alia has a great voice and I didn't trust him.Then she learned the song and sang to me and I was pretty impressed with her natural ability too. We guided her a little bit to perfect the singing. She did it twice and then we got it almost right and now it sounds great," says A R Rahman
An excited Alia adds, "It was unreal. I am a bathroom singer but to have the opportunity to sing a song composed by Rahman sir was unbelievable.. This film is so close to my heart not just for acting but for singing too now! "
Well, we would like to congratulate Alia, but we are sure that Parineeti Chopra must be fuming with anger right now. It's a fact of the entire existence of earth that the Bhatt and Chopra gals are quite insecure of each other. We also know that Parineeti is a trained singer and she has done BA (hons) in Music. Not just that. Pari, on occasions has expressed her wish to croon a song in one of her films, but the Ishaqzaadi has never got an opportunity to do so. Now that Alia has turned singer for Highway, its obvious that Pari's insecurity for Alia must have reached to an all new level, hai na?
Anyway, here is a video in which you can see Alia recording the Sooha Saha song and A.R. Rahman guiding her through it in presence of Imtiaz Ali. Watch it and tell us your thoughts on it.