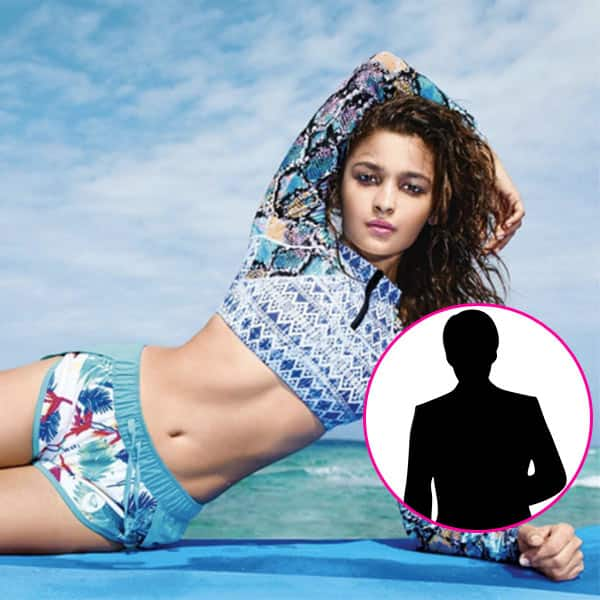 No matter how much she denies it, it's a GIVEN that Alia Bhatt has a soft corner for Sidharth Malhotra. But there's someone who she thinks looks hotter than her boyfriend. Guess who? Not it's not Varun Dhawan. Alia Bhatt thinks that John Abraham is way hotter than Sidharth Malhotra! How did we find that out? Well, it so happened that Alia appeared on Neha Dhupia's audio chat show #NoFilterNeha, which is becoming well-known for bringing out the unheard side of celebrities. In the latest episode with the Dear Zindagi actress Alia Bhatt, Neha managed to get her to open up about some shocking things. From giving the 'Best Kisser' award to rumoured boyfriend Siddharth Malhotra to now saying she finds John Abraham hot, we are definitely glad to hear the unfiltered Alia! Ah! Sid, it's okay you don't have to feel bad coz she's yours anyway!
Sid and Alia have been dating for a while now but neither of them have confessed their love for each other officially. Only recently we spotted them at Alia's sister Shaheen Bhatt's birthday party. Be it dinners of such occasions, Alia and Sid never miss out on an opportunity to be together. (ALSO READ: Shah Rukh Khan-Alia Bhatt's Dear Zindagi set to BEAT the first week collection of Sidharth Malhotra's Kapoor & Sons)
Apart from Alia, Kangana Ranaut, Kareena Kapoor Khan, Ranbir Kapoor and quite a few celebrities from Bollywood have appeared on #NoFilterNeha and let me tell you, they have all come out with some really interesting revelations!
Coming back to Alia, what do you think of her confession. Do you agree with her that John is hotter than Sid or do you think otherwise? Tell us your views in the comment section below!
Sidharth Malhotra's hairstyle in this shoot can make him go unrecognizable

Sidharth looks hot AF in the Maxim photo shoot. The actor looks charming and we can't take our eyes off him.

Sidharth Malhotra caught in the moment during the Maxim shoot

Sidharth's look in this shot is adorable. The actor seems shocked as he is caught in the moment.

Sidharth Malhotra looks dashing in the black jacket during the Maxim shoot

Sidharth's intense look in this picture is something we can't stop raving about. We totally love the intensity of this shoot.

Sidharth Malhotra enjoys his drinks while he poses

The Baar Baar Dekho actor is surrounded by the ladies during the Maxim magazine shoot. Sidharth totally rocks the photo shoot.

Sidharth Malhotra walks hand in hand with the models for the cover photo of the Maxim magazine

Sidharth pulls off the blue suit for the Maxim photo shoot. The actor looks dashing and we can't stop crushing on him.