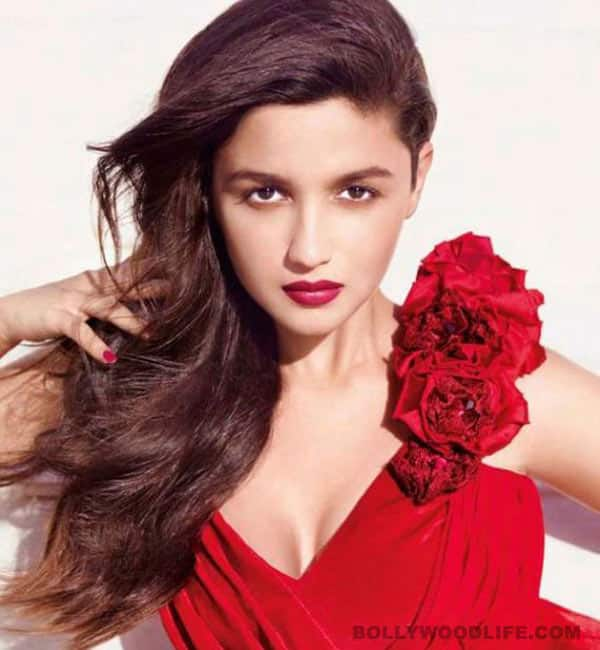 The pretty young debutant who played the snooty ingenue in Student Of The Year would love to take on the Murder and Raaz franchises, she says. But can she?
We sure appreciated Alia Bhatt's debut act in Student of the Year, although the role seemed easy and almost tailormade for her, given that she was playing a girl her own age and in similar circumstances. And now, after scoring a rather cool role in 2 States alongside Arjun Kapoor, Alia seems to suddenly be feeling like she could take on more challenging projects.
At a recent screening of her cousin Vishesh Bhatt's debut film, Alia was more than excited about the franchise and showed enthusiasm about starring in the sequels of the erotic thrillers that the Bhatt movie factory is known for – Murder, Jism et al. The young actor said, "In these thrillers and scary movies, it is very difficult to portray, to always look scared… and you know, (be) in that tense zone. So, I would love to do a film (like that). If Murder 4 or Raaz 4 happen, I would love to do it,"
Now, now, babe! Just a quick point here: Raaz and Murder are probably the easiest one-dimensional movies that a female actor could perform in. 'Coz besides all the skin show and running around looking scared, screaming aplenty, and getting into steamy clinches with buff men, there's not much for the leading ladies to do! So if you're looking for range as an actor, it's best you look a little further away from home turf. And it would be nice too, to get out of your comfort zone and slug it out in B-town to earn your acting chops in a more legit manner, wethinks – and isn't that what you said in your initial interviews? We like!
Apart from which, the leading ladies in these erotic flicks were full blown babes who didn't really need to depend on acting to get noticed – cleavage and good make-up did it all. While you, sweetheart, are just a tiny little flower bud who's yet to blossom into becoming an actor with some fine performances to your credit. So keep at it, and we're sure there are better roles just waiting for you!