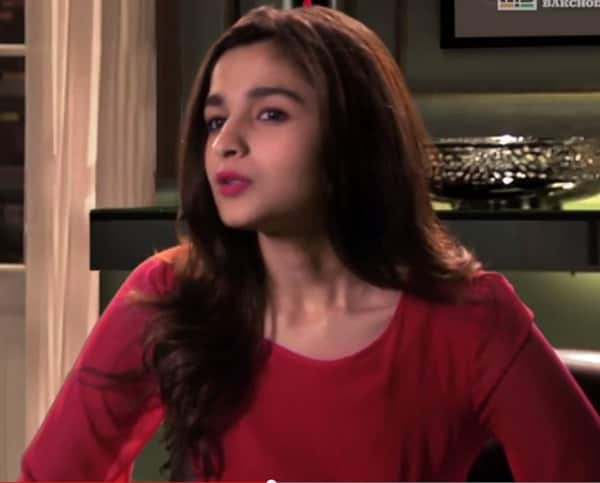 The behind scenes video is filled with candid moments that are sure to tickle your funny bone
If you thought the Alia Bhatt – Genius Of The Year video was hilarious, the making video will leave you in splits as we get a fun tour through the sets of the shoot. The video starring Alia Bhatt in the lead went on to become viral on internet, as people broke into fits of laughter and lauded the 2 States actor for being so sportive about the mean jokes cracked on her for months. 
The behind scenes video has lot of candid moments and is a fun watch from start to finish. Without wasting much time, we bring you 5 major highlights of Alia Bhatt – Genius of the Year making video.
There is a portion in the making video where Alia is asked about her favourite Alia Bhatt joke. The Humpty Sharma Ki Dulhania star casually replies ," What is the opposite of IIT? Alia: U U coffee".
There is also a playful fight between the director Shakun Batra and AIB head Tanmay over who is more popular on Youtube.
Karan Johar spews sarcasm when he is asked how it feels to act in the video. The filmmaker seems to be in his element with his tongue in cheek answers adding zing to the behind the scenes footage.
There is a very cute shot of Alia where she is desperately trying to by heart her extremely technical lines and when she says it right, the entire crew breaks into a cheer for the Highway babe.
The video ends at a really funny note when Alia reveals the moment when she came to know about trending Alia Bhatt jokes and accidentally calls river Thames as Thimes.
Enjoy the fun video below: