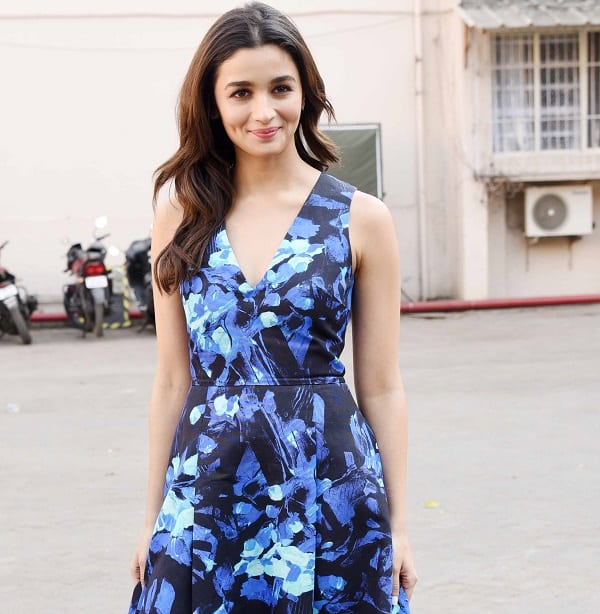 Not much has been known about Ayan Mukerji's Dragon, except the rumours that the movie will be a superhero venture. Ranbir Kapoor plays the titular role, and has the power to emit fire from his palms. Alia Bhatt plays the female lead in the film…and that is all we know so far. But the actress spoke about the project recently, and her revelations about the plot have made things confusing like never before.
According to a report on PTI, she said that Dragon is "not a typical superhero film," Okay then! Funnily, in the next sentence, she adds that it is "a sci-fi, supernatural film" Also to be noted that a month back Ayan had said that it is a "modern-day romantic fantasy." So, for now, Dragon is a superhero-sci-fi-supernatural-romantic-fantasy film! Even X-Files did not voyage into so many genres at once. "There will be a lot of action around me. I don't think I will be beating up anybody," she also said. Am I the only one who can see the contradiction in this statement?
Wish that ended there..but no! Alia further said, "Ayan said there is no Ranbir and Alia there in the film, there is just one character, it is that tighter love story," So, Ranbir and Alia are both going to play Dragon? What on Earth does that sentence even mean?
And the cherry on the top was this statement. "There will be some extensive prep work not for the acting part much but for the world, it's a new world. There is no dialect or anything that we have to learn," Why would you even mention dialect? Another sentence, which went straight over my head.
There were also rumours that the movie was delayed for there were similarities between Dragon and Tiger Shroff's superhero debacle A Flying Jatt. But one thing is clear with Alia's latest statements, that Dragon is nothing like A Flying Jatt. It might be tougher to understand than A Flying Jatt, but not similar.
Recently, in an interview, Alia revealed that she is going on a break from acting until Dragon goes on floors in September. She will spend the time away from the camera and will work on building skills. She is planning to take horseback riding lessons, and also aim at learning to play a little piano. So, get ready to see a new and improved version of Alia Bhatt – inching closer to perfection.