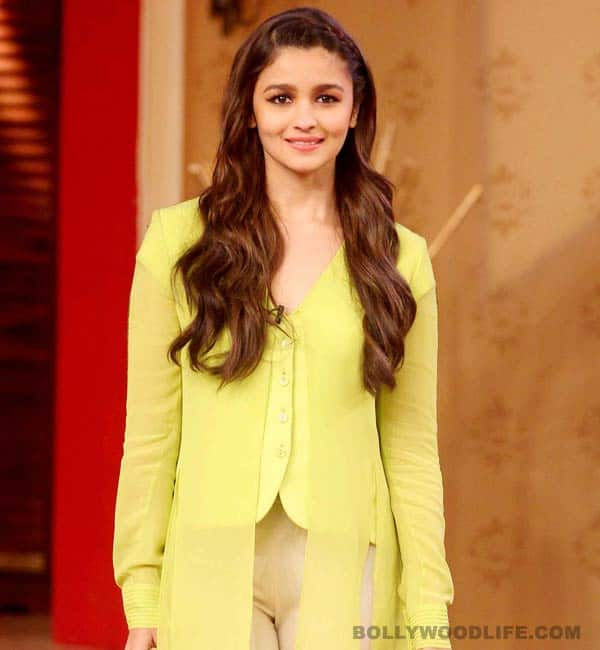 The Highway babe in a tell-all interview recently revealed about the demons of past that haunted her during her childhood
Alia Bhatt definitely has a lot in common with her filmmaker dad. She's is a surprise package amidst the upcoming heroines. The 2 States actor is cool talking openly about her personal life. In a recent interview to a daily, the actor revealed that marriage will happen only when she plans to start a family. Now that explains why our very sexy and single babe is linked with every co-star and friend. Alia who is loved and adored by her fans and Bollywood was ridiculed as a little girl coz her father had two wives.
She said in an interview, " Initially, while growing up, I was never insecure, but it has impacted me in a way that I don't want to get married until I want to have babies. When I was growing up, people would make fun of me in school because my father (Mahesh Bhatt) had two wives. For some reason, I was not embarrassed as he was staying in my house. Probably, had he not been living with me, it would have affected me in a different way. But I do have this fear of my father and mother not being together. Recently just a few days back, when I was in Chandigarh, I had this dream that they have gotten divorced and it led to me having a bad night. I wasn't happy and I woke up feeling uneasy."
She further added, "We are not a normal family. After a very long time we have gotten close as a family. We don't sit and eat together. We used to never talk to each other and only talk now. I created this family BBM group which has me, my sister, my mom and my father, and he says, 'I love this group'. We would earlier always be doing our own thing; he would not even know which class I was in. Of course, now he wants to know everything about which shoot I am going for the next day and how much money I am getting; we are finally talking to each other. He is not a conventional father."
Well, all we can say is Alia, all's well that ends well, right BollywoodLifers?