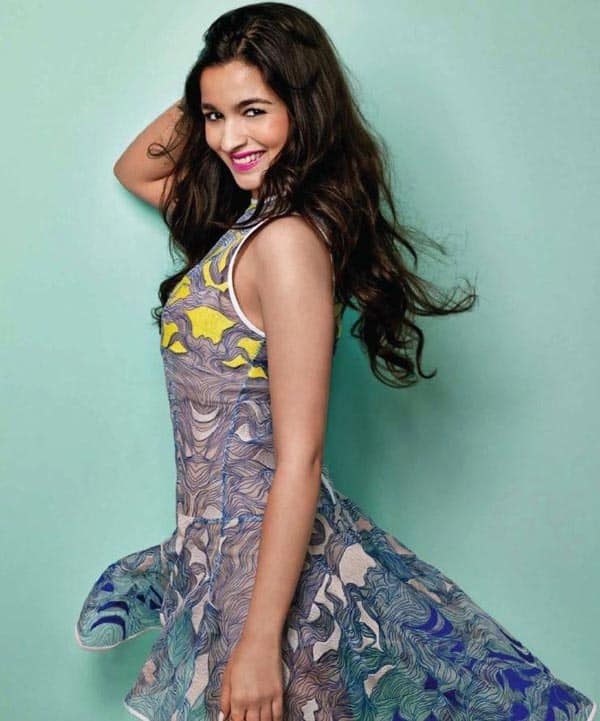 The Highway babe has an alternate career planned in case she doesn't succeed as an actor in Bollywood
Alia Bhatt, got to do what Ranbir Kapoor didn't. Ms Bhatt looks promising in Imtiaz Ali's Highway and has sung a song too.  Apparently when director Imtiaz asked her to croon for this film, she jumped at the idea.  "I am not a singer… I think I am a bathroom singer. When I was asked to sing I was excited and thought of trying it (singing) out. AR Rahman sir was very patient with me. If I fail as an actor, I will become a singer," Alia told the media at her film's music launch.
When the team of Highway was travelling since it is a road movie, Alia would often sing Rahman's song Jiya Re Jiya. That's when Imtiaz thought of exploring her singing talent.  Music maestro A R Rahman told her to practice and that if she learns singing for two years, she could have her album.
According to Alia, both acting and singing are difficult.  "I am just two films old when it comes to acting and it's my debut as a singer with Highway. For me both are difficult.  When I was recording with Rahman sir, I messed up a few times but that is ok…it happens. I did not know anything about singing…I did not know how to sustain my breath, but later on I learnt with the help of Rahman sir."
Highway has the Student Of the Year actor in a deglam avatar opposite Randeep Hooda and is produced by Imtiaz Ali's Window Seat Films. This film will hit the theatres on February 21 this year. The film is set in six states and captures the journey of two completely opposite persons who come together by fate.