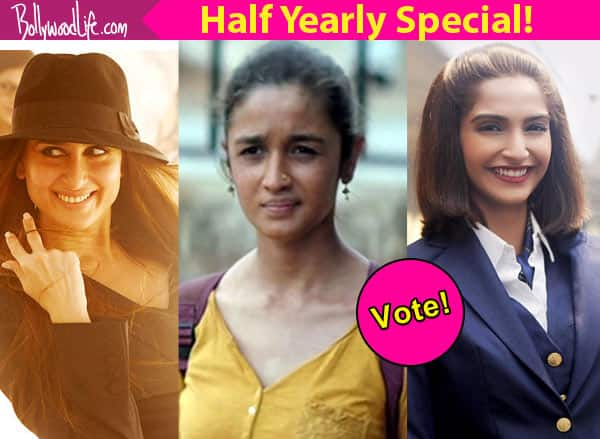 Here are our top 5 choices, who's your pick? Vote now!
2016 has been a good year for Bollywood. While we had an average start, movies picked up post February and since then there is no looking back. In fact, the first half has seen many content-driven films like Airlift, Kapoor & Sons, Neerja, Phobia, Udta Punjab amongst a few others. Then we had entertaining films like Housefull 3, Baaghi, Ki & Ka and a few more. While each and every story was enticing, the actors and actresses did full justice to their parts by putting up fabulous acts. So in our half yearly round up, we decided to ask you your favourite actresses of the first half of 2016. Here our list:
Alia Bhatt
The young actress is a power packed performer and she has time and again proved it. This year she has had two releases till now – Kapoor & Sons and Udta Punjab. In both the films, she delivered excellent performances. In the former, she plays Sid's (Arjun) love interest – Tia who in turn falls in love with his brother in the film, Fawad (Rahul).
In Udta Punjab, Alia plays a Bihari migrant who is raped and abused by druggies. The actress stunned everyone with her performance. The critics and the audience have applauded her realistic act so much that we feel that she could win many awards for Udta Punjab.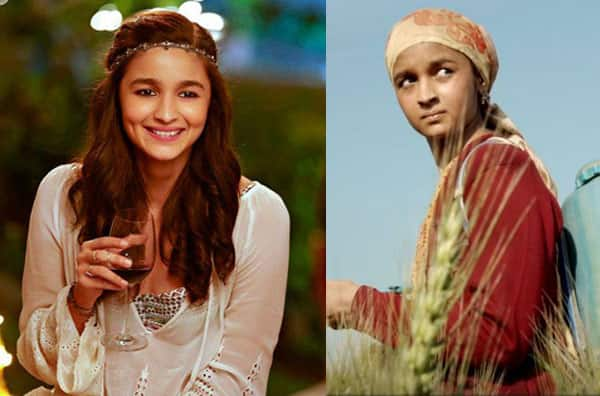 Kareena Kapoor Khan
After amazing us with so many fabulous roles over the years, Bebo was back with a new and very different part in Ki & Ka. She played the MAN of the house, while Arjun Kapoor played the house husband. Her part was very head-strong but romantic too. We were in love with her character once again and the critics saw this as one of her best performances too. She was inspirational for all the housewives too.
Kareena followed this performance with another strong and courageous part in Udta Punjab, where she played a doctor. The critics again praised her act and we feel that the Kareena of the early millennium is back with this fabulous performance.

Sonam Kapoor
After a good performance in Salman Khan's Prem Ratan Dhan Payo, the fashionista delivered her career best performance when she portrayed the role of Neerja Bhanot. Sonam looked bang on like the air hostess who had saved the lives of 359 people on board a hijacked plane. But that isn't the only thing she perfected in this film. She delivered fabulous dialogues, had great expressions and her overall performance was stunning! The critics also praised her a lot and many said that this film would change her career forever.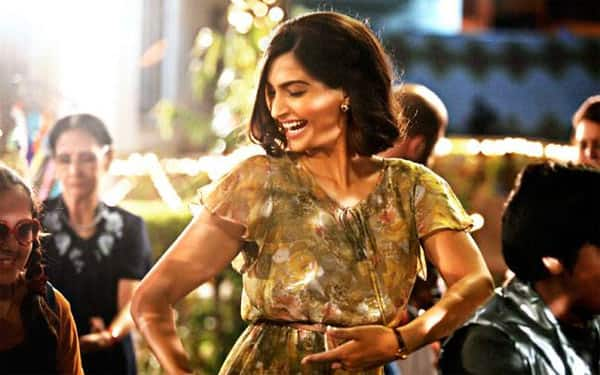 Swara Bhaskar
She was also part of Prem Ratan Dhan Payo which performed fabulously last year and we have to say that she played her part very well. So, a lot was expected from Swara. And she didn't disappoint as she gave us a critically acclaimed act with Nil Battey Sannata. The actress played the struggling mother of a child who didn't understand maths. How she goes back to school and inspires her kid to work harder forms the rest of the story. It was an unconventional role that she pulled off with ease and the critics and the audience lauded her for it. She also inspired many mothers with this film.
Radhika Apte
Radhika Apte has always been one of those great performers who you can count on to give us good films. This year, she was part of a psychological thriller titled Phobia and we have to say that she was great in the film. Radhika, who was molested by a cab driver, develops a phobia of people and locks herself in a house. People think she is crazy, but she doesn't lose hope and what follows is mind blowing! We really found her performance commendable and she could totally win some critics choice awards for her enticing act.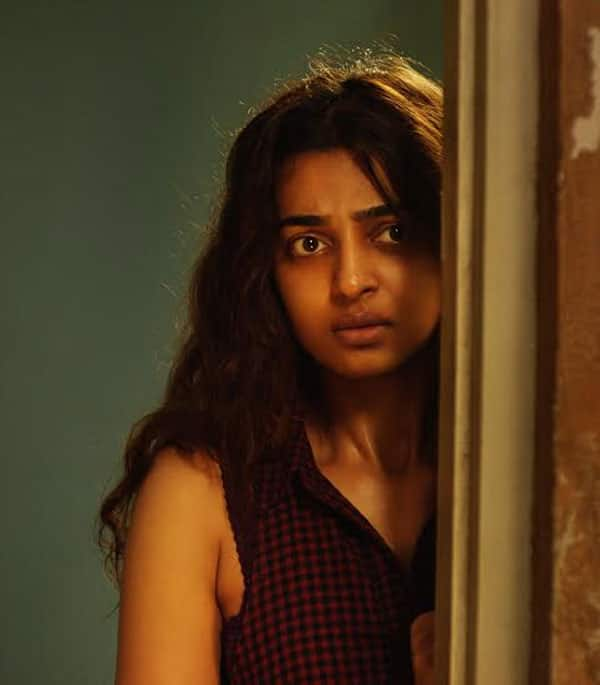 So, here was our list. Which is your favourite actress from the five we have listed? Tell us in the poll below!