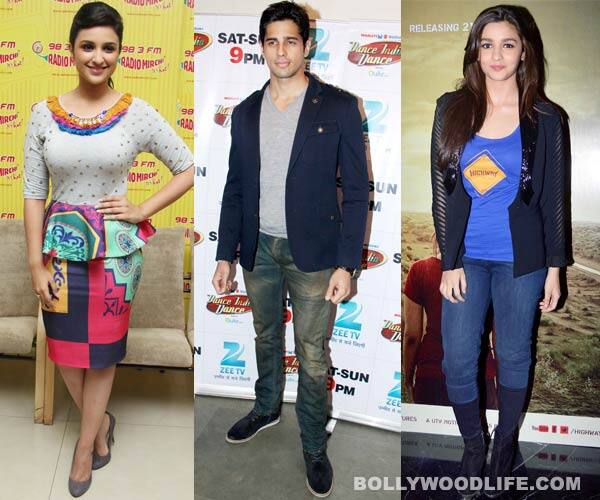 Sid has acted with both Pari and Alia and here's what he has to say about the two beautiful girls from B-town
In a recent interview with a popular tabloid, Sidharth Malhotra was asked to pick between Alia Bhatt and Parineeti Chopra. At that point, Pari was with him 'coz they were giving an interview together for their upcoming film Hasee Toh Phasee. Sid had made his film debut along with Alia Bhatt in Student Of The Year. Well, so on being asked to choose between his leading lady in his first film and second film, the actor was sure in a fix. So whom did he choose?
Well, Sidharth said, "Ok, I have to pick between Alia and Parineeti. It depends upon the comfort zone. Alia and I went through a different journey. It is a bit special with her because it was our first film. There is far more history with Alia. But in our second film one can experiment much more, you can have more fun. So the onscreen comfort is far more with Parineeti."
Hmmm… So this SOTY actor has more history with Alia; however, he is more comfortable onscreen with Parineeti. We wonder if that means, Sidharth would prefer romancing his SOTY co-star Alia off the screen and limit Pari to onscreen only. Only time will tell!