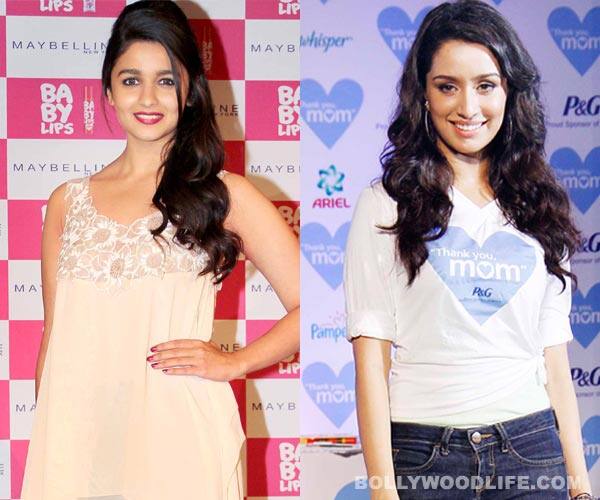 While T-series head honcho Bhushan Kumar is quite fond of Shraddha Kapoor, the Bhatts – especially Pooja – think only Alia is right to reprise the heroine's role in the remake
The makers of the 1991 musical hit Dil Hai Ke Manta Nahin, who have recently announced a remake, are in a fix. After Emraan Hashmi took up the challenge to reprise Aamir Khan's character Raghu Jaitley in the remake of his uncle Mahesh Bhatt's 1991 romcom, the search for the female lead – Pooja Dharamchand – is still on. From what we hear, producer Bhushan Kumar and the Bhatts – Mahesh and Mukesh – are in a quandary about which young actor to choose.
Buzz is that both Alia Bhatt and Shraddha Kapoor are eyeing Pooja Bhatt's role on the big screen, and either could be signed on for the new version. If our jasoos in the Bhatt camp is to be believed, Alia has the upper hand; after all, she is Mahesh Bhatt's daughter and he directed the original, produced by Bhushan's father, Gulshan Kumar. Shraddha also has a strong chance, as she was part of the recent Rs 100 crore hit Aashiqui 2 and is known to be Bhushan's favourite gal.
But more strong support for Alia comes in the form of her sister Pooja who during Jism 2 told us about her dream project with her younger sibling. "My dream project is to direct Alia in the Dil Hai Ke Manta Nahin remake. I think only Alia can play my role. And the only person to be a worthy successor and able to take Aamir's performance even further is Ranbir Kapoor." It's learnt that Bhushan and Bhatt will finalise the female lead soon and disclose the name once everything, including the director, is confirmed. And there too hangs a tale. As far as the director of Dil Hai Ke Manta Nahin is concerned, gossipmongers believe that Pooja might take on the mantle.
But now you decide and tell us: Who do you think is the perfect choice – Alia or Shraddha – to play Pooja? Cast your vote!