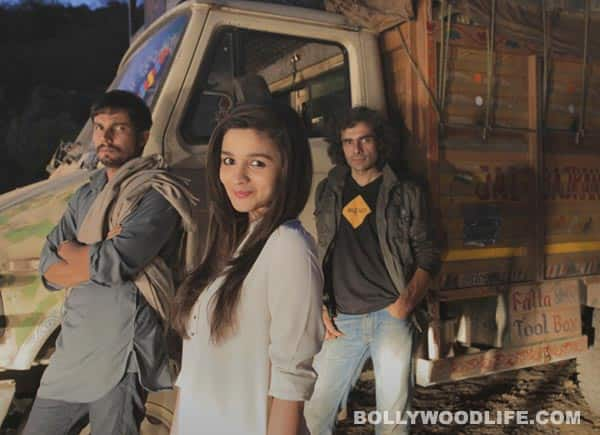 The cast and crew of Highway recently had the privilege of eating delicious ghar ka khaana in a village in Faridabad where they were shooting for their film
Highway – starring Alia Bhatt, Randeep Hooda and directed by Imtiaz Ali – is a film that will traverse through the roads of six Indian states. The concept sounds super interesting, but apparently the crew has been sticking its nose to the grindstone by travelling through the cities they are going to showcase in the film and trying to get their shots right.And when after a hard day's work you get to eat scrumptious food, imagine the kinda relief you get. And that's what exactly happened with the film's team. When the Highway dudes and babes were shooting in a house in the outskirts of Faridabad, after they wrapped up, the residents invited them for dinner.
We hear the guests were served a simple combination of daal, roti and sabzi – and just when you thought the pampering had come to an end, we hear their meals were flavoured with dollops of tasty ghee.
Now this anecdote definitely makes our mouths water, and we wouldn't really mind going on a binging spree…