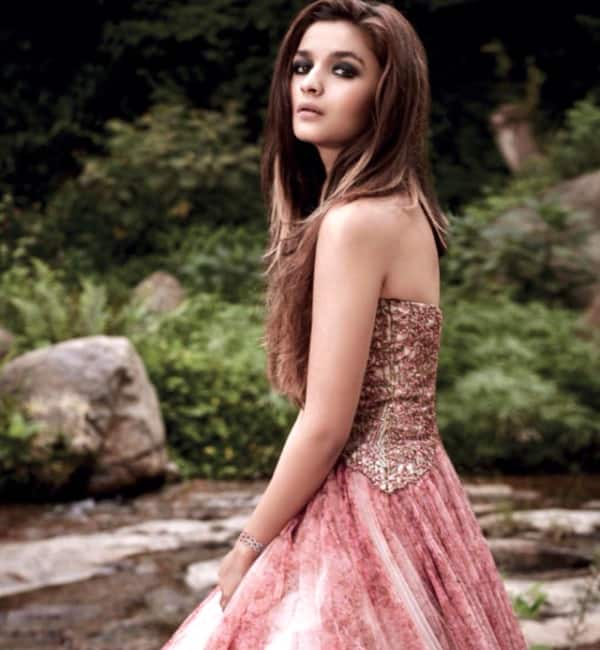 Alia Bhatt is on a roll thanks to Dear Zindagi. The movie is not only raking in moolah, but also getting her critical acclaim. The industry as well the audience feels that this is one of her best performances till date. We saw how Alia struggled in her love life cause of commitment issues. So is this the reason for her real life break up too? Well the answer is a big NO! The actress, in a new promo video, reveals to us that the many differences between her and her guy lead to their break up!
In the latest #BreakUpStories promo for Dear Zindagi, Alia reveals, "He liked bungee jumping, but I liked couch surfing. Bahut cute tha (he was very cute), but well I guess I am over him now." But what is more interesting is the guy who she is talking about… ALSO READ – Alia Bhatt turns LOVE GURU for BollywoodLife and tells us how to deal with love, breakup and zindagi – watch video!
Alia's love life has been spoken about more than her talent. The actress has been linked to quite a few guys including  Varun Dhawan, Sidharth Malhotra and Arjun Kapoor. She also had a boyfriend named Ali Dadarkar before she entered Bollywood. Varun and Arjun denied dating Alia on Koffee with Karan season 5. So if you take them out of the picture, it leaves Sid and Ali. While reports stated Alia left Ali for Sid, we have no proof about that. Some reports also state that she left him to concentrate on her career. If we take these reports into consideration, Ali out of the running too. So it might be either Sid or some other guy she dated while she was in college or school. ALSO READ – Varun Dhawan reveals that Alia Bhatt was dating a guy from Dubai – read details
Alia Bhatt was recently on a Jhalak Dikhla Jaa episode to promote Dear Zindagi

The actress looked ravishing in a blue jumpsuit during of her upcoming movie Dear Zindagi on an episode of Jhalak Dikhhla Jaa recently.

Image credit: Yogen Shah

Alia Bhatt even showed some latkas and jhatkas on Jhalak Dikhla Jaa during promotion of Dear Zindagi

Following the format of the show, Alia Bhatt didn't shy away from showing some latkas and jhatkas to the audience during promotion of her movie.

Image credit: Yogen Shah

Alia Bhatt also became a part of an act which was performed by the hosts of Jhalak Dikhla Jaa

While Karan Johar and Manish Paul performed an item, the three gorgeous ladies couldn't stop themselves from being awestruck.

Image credit: Yogen Shah

Alia Bhatt was also seen trying some belly dancing moves on Jhalak Dikhla Jaa

While Salman Yusuff led the troop, Alia and other celebs tried to match his belly dancing moves on Jhalak Dikhla Jaa.

Image credit: Yogen Shah

Alia Bhatt and Jacqueline Fernandez raising the oomph factor of Jhalak Dikhla Jaa

The gorgeous actresses definitely raised temperature with their sexy moves on the show.

Image credit: Yogen Shah

Manish Paul and Karan Johar performing a dance number on Jhalak Dikhla Jaa

It won't be wrong to say that the hosts kept their guest Alia Bhatt thoroughly entertained with their performances on the show.

Image credit: Yogen Shah

Alia Bhatt in a candid click from the sets of Jhalak Dikhla Jaa

Dear Zindagi actress Alia Bhatt kept her makeup subtle and let her tresses loose for that perfect look on the show.

Image credit: Yogen Shah
Talking about Alia's recent break up, the actress and longtime boyfriend Sidharth Malhotra split over a lot of issues and differences that had creeped up between the two. While Alia engrossed herself in work, Sid went off to New Zealand for a vacation. But will they patch up again? Or has she moved on? Well time will only tell. ALSO READ – Revealed! The REAL reason why Alia Bhatt will never open up about her BREAKUP with Sidharth Malhotra!
Coming back to the video, we see Angad Bedi, Ira Dubey and Yashaswini R. Dayama also talking about why they broke up or why they were dumped. Check out the video below and tell us what do you think about Alia's reason to break up in the comments section below!