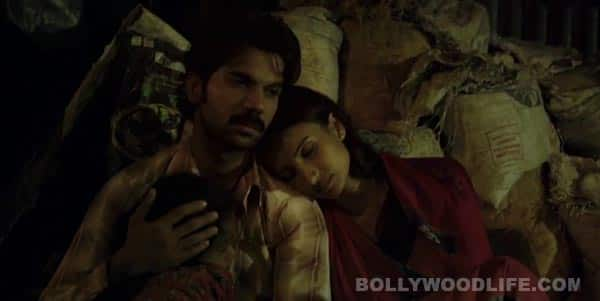 National award winning director Hansal Mehta came together with Mahesh Bhatt for a special screening of his next film. The audience constituting of big Bollywood celebs were shocked by the film. Read on to know why…
Rajkummar Rao will be seen playing a Rajasthani local in his next titled CityLights who comes to Mumbai with his wife (played by Patralekha) and daughter in search of a living. The actor has gathered a couple of fans in B-Town and the credit is due to his phenomenal acting prowess. The industrywallas attended the special screening of CityLights and the entire lot was amazed by the film.
Celebrities like Vidya Balan, Irrfan Khan, Arbaaz Khan and Abhishek Kapoor graced the screening with their presence and their verdict on the film was unanimous: they all praised CityLights.
Anubhav Sinha of Dabangg fame took to Twitter and expressed his delight upon watching the film. Tarun Mansukhani also tweeted about the flawless performances in the film and went on to say that Hansal Mehta has outdone himself as a director! At an earlier press event the 2 States actor Alia Bhatt claimed that she was shaken after watching the film and was a tab bit jealous of Patralekha for delivering a fantastic performance in her debut. We all know how producer Mahesh Bhatt thinks of hanging up his boots as a director because CityLights would replace him with Hansal Mehta in the industry.
The highly anticipated release will be out on this week and we hope that it is every bit as good as what the celebrities have to say about the film. Keep watching this space for more updates on CityLights.