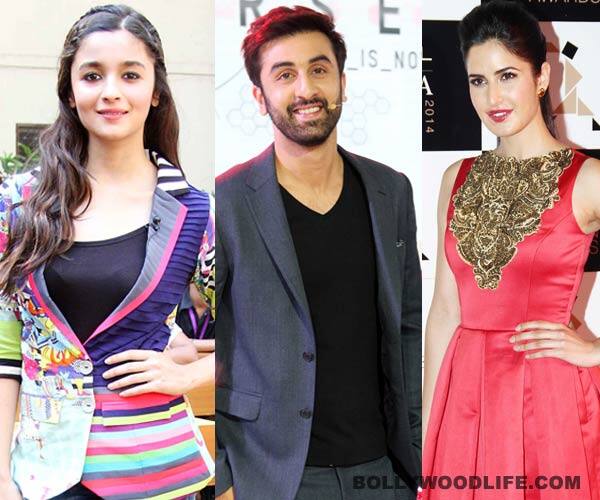 Yogen Shah
The 2 States heroine wants to not just go on a date with Rockstar of Bollywood, but also plans to get hitched to him someday
Katrina Kaif may be planning her life and marriage with Ranbir Kapoor, but it seems like she's not the only one. Alia Bhatt is also in the huge queue of gals wanting to marry RK Jr. In fact, Alia declared on Karan Johar's celebrity chat show this time around that she wants to marry Ranbir. Will Alia steal Ranbir from Katrina?
Alia announced on Koffee with Karan 4, "I remember the first time I spoke to Ranbir, you called him up when Rockstar released and you said, here talk to Ranbir tell him how much you love him. And I just spoke so much rubbish, I was just talking non-stop. But later I have hung out with Ranbir and I still think he is really adorable and I still want to marry him."
Is Alia threatening Kat? Or was it just meant in a light vein? It seems not, when Karan quizzed her about having discussed her dream to marry Ranbir with his mother Neetu Singh and girlfriend Katrina, she said, "Everybody knows my plan. I have gone on record and said it as you said. And I am very open about it except Ranbir."
Looks like Kat has competition and with Alia having openly confessed her love and intentions on national television, we're sure Ms Kaif will certainly not be happy, hai na?
BollywoodLifers, do you think Alia and Ranbir make a better couple than Katrina – Ranbir?