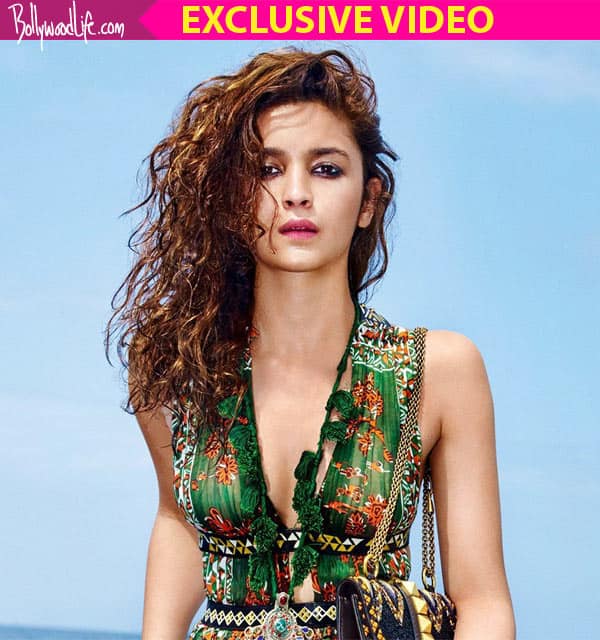 BollywoodLife asked Alia Bhatt some very tough questions in our interview, but must say that the Dear Zindagi actress cleared with flying colours. Move over Alia Bhatt's Koffee With Karan season 5 appearance alongside Shah Rukh Khan. The actress got a complete image makeover thanks to SRK. Alia beat Shah Rukh in the GK round. Now many may argue that Karan Johar was trying to resurrect his protege image after tarnishing it in the last season. Well, we aren't complaining coz this little babe is a powerhouse of talent and she's did pretty well in our rapid fire round. Alia was quizzed who in her opinion was a better actor between Shraddha Kapoor and Sonakshi Sinha. Now one would think that the actress would play it safe, but she gave us her pick without batting an eyelid. The bindaas Bhatt gal named Sonakshi. We bet that Shraddha will not take to this too kindly, not when a comment like this comes from your immediate competition.
Now while Shraddha and Sonakshi didn't get Alia nervous we probed her who amongst Sidharth Malhotra and Varun Dhawan was a better actor. That was a googly and Alia did not want to pick between her two co-stars from Student Of The Year. She just let that one pass. We're sure that the actress wouldn't want to miff her two besties, right?
But then Alia Bhatt was also quizzed about Aamir Khan recommending her for Thugs Of Hindostan and all she could manage was blush. The actress however spoke of working with Salman Khan. Alia revealed that she does not want to share screen space with Salman, but sing with him. Now that is something really nice, isn't it?
Here watch Alia Bhatt take on BollywoodLife rapid fire….