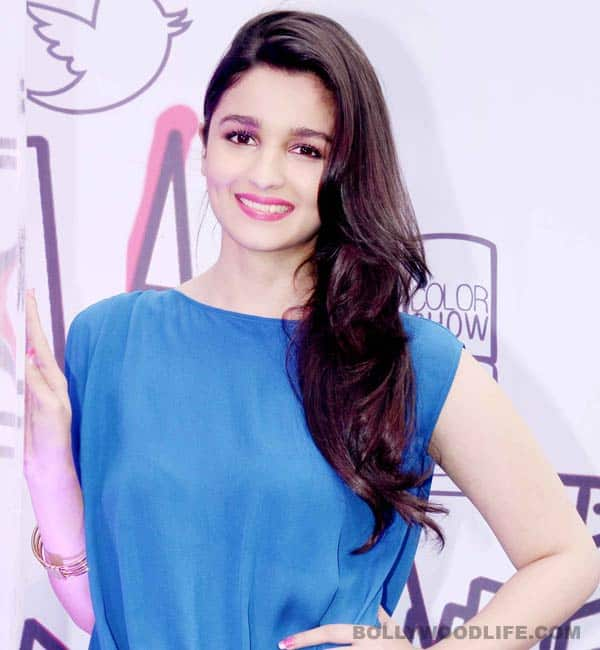 Humpy Sharma's Dulhania revealed her wish to work with her parents
Bollywood starlet Alia Bhatt wants her filmmaker father, Mahesh Bhatt, to write an intense film for her, and wants to work with her mother Soni Razdan in a period movie.
Though Bhatt has taken a backseat from direction, Alia, 21, wants him to write a script for her.
"I want him to write a script for me. It should be an intense power-packed film," Alia told media.
Bhatt, who is credited with movies like Arth, Saaransh, Aashiqui and others, last directed Jackie Shroff and Sanjay Dutt-starrer Kartoos in 1999.
"I wish to be directed by my father who has done tremendous good work for cinema. It is a dream. I have told him several times. But he doesn't listen, he just does not want to direct a film, but he can write," Alia said.
"I know when he will write a script he will be actively involved in film-making process."
Her actor-director mother, Soni Razdan, is set to direct Love Affair which is said to be a passionate love story.
"She is directing a film but I am not going to be a part of it. There is no scope for me to be in it in terms of story or character," Alia said.
But she definitely wants to work with her mother. "We want to do a period film… we have a subject, we are looking at the right time to do it. The scriptis ready," she added, without divulging any details.
Alia will be seen next in Karan Johar's home production Humpty Sharma Ki Dulhania opposite Varun Dhawan