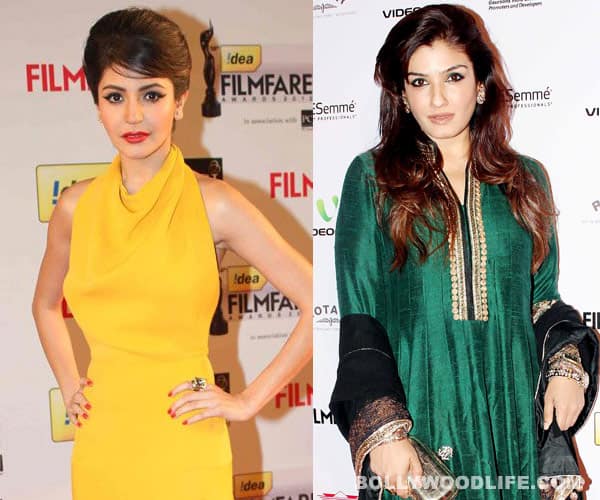 This bit of news came to us from the sets of Anurag Kashyap's Bombay Velvet and it has certainly raised our collective eyebrows!
A cold war of its own kind has erupted on the sets of Anurag Kashyap's next Bombay Velvet, featuring Ranbir Kapoor. The movie also stars Anushka Sharma and the mast mast cheez Raveena Tandon. But one hears that all is not particularly well between Virat Kohli's alleged girlfriend and Ms Tandon-Thdani.
A secret birdie, who is keeping a close watch on how the movie is being crafted, has brought a shocking piece of news with his much-awaited flight to our office. The feathery creature tells us that though Anushka and Raveena have a few scenes together in the movie, the two have shot for the scenes separately. Though the reason for their dislike towards one another is not known as of now but it's certain that the two good-looking actors refuse to see each other eye to eye! (read: they prefer to look through each other)
Now we need to probe further into this matter to find out what's the origin of this cold war or better still, let us call up a certain Ranboo who might give us a dope or two on the same episode!