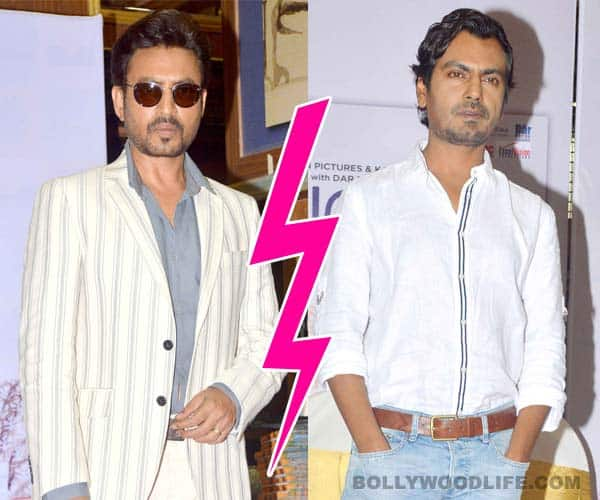 They might have won hearts with their last film, but if sources are to be believed, the duo won't come together for another movie, given their current equation
Nawazuddin Siddiqui and Irrfan Khan were seen on the big screen alongside Nimrat Kaur in The Lunchbox. Now we hear that there's some sort of tiff between the two male leads. While both the actors deny such reports, we hear that at a recent event, related to The Lunchbox, they ignored each other. Irrfan arrived before the others and was waiting for his co-stars at the venue, and when Nimrat walked in, the two were spotted engrossed in a deep conversation. After a while, the Gangs of Wasseypur actor reached the event. And while Nimrat shook hands with Nawazuddin, the latter did not even exchange a glance with Irrfan!
When Irrfan was asked about this incident, he told a daily, "I did meet Nawaz outside the venue. But on the dais, we were sitting apart from each other, so we had no room for conversation." Well, while these actors refute such reports, we can't help but think, there's no smoke without fire…. Sigh!