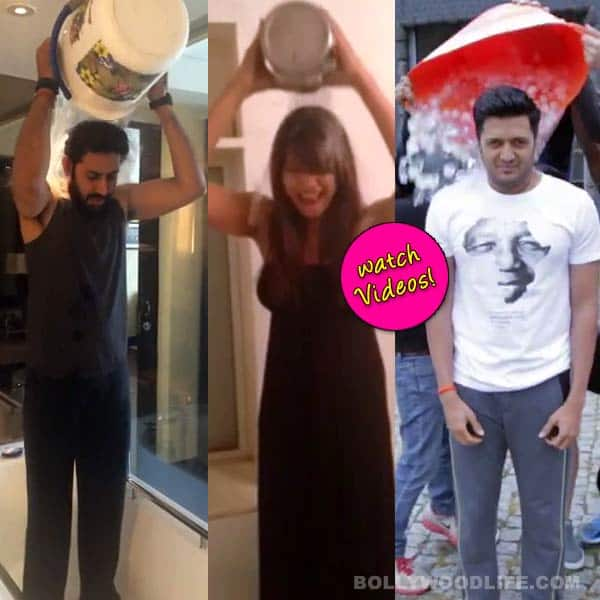 Here is all you need to know about the ongoing fever of the ALS Ice Bucket Challenge on social media…
What's it about:
The Ice Bucket Challenge is actually a charitable movement on social media to increase awareness about the Lou Gehrig's disease.
The rules are:
Dump a bucket of cold ice water over your head or make a donation worth $100 to the ALS Foundation. You can be nominated by another to take the challenge and once you put yourself through it, you are free to challenge others! Within 24 hours of being nominated/challenged, you have to film yourself getting an ice bucket dumped on yourself and post it on a social platform.
Why the rage?
Due to the whacky nature of the challenge duh! Bigwigs in the West like Tom Cruise, David Beckham, Katy Perry, Lady Gaga, Selena Gomez, Justin Beiber… (the list goes on) have faced the bucket proudly! Bill Gates really surprised us by taking up the challenge! US President Barack Obama was also nominated but he denied.
The Bollywood challengers:
Its no wonder that the ice bucket challenge is catching on and spreading like wild fire in India now!
Bipasha Basu recently posted a video on Instagram taking up the challenge though we were disappointed by the size of her ice bucket! She nominated designer Rocky S and Raj Kundra next!
Sania Mirza took the challenge twice as people accused her of not having enough water in the bucket!
Here is Take 1…
And now Take 2!…
On being challenged by Sania Mirza, Riteish Deshmukh who is in Krakow shooting for Bangistan inflicted an ice bucket on himself in the chilly weather and nominated Sidharth Malhotra, Akshay Kumar and Abhishek Bachchan to do it next!
Abhishek Bachchan, scared of missing the 24 hour deadline took the challenge (in his bathroom we guess) thereby nominating Amitabh Bachchan and his entire Happy New Year team to do it next!
Will they do it or will they get out of it? Lets wait and watch!