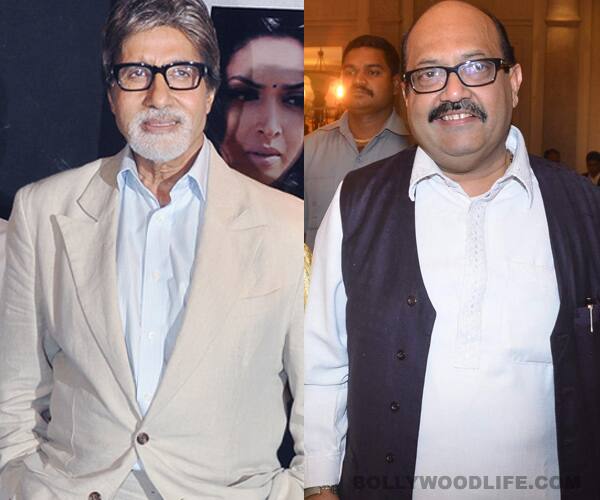 While holding a screening of Sridevi's film English Vinglish, Amar Singh came clean on his relationship with the Bachchans
Once upon a time Amar Singh called Amitabh Bachchan 'elder brother'. However, the brotherly ties could not hold for long due to a rift between the politican and his 'bhabhi' Jaya Bachchan over a Rajya Sabha seat.
The former power broker turned politician is back in the fray and this time he is naming names. In a screening that he hosted for Sridevi's new film English Vinglish, he did not let go of the opportunity to criticise the Big B. 'Lil bro' Amar Singh minced no words when he said that "Blood is thicker than water and rest all is fake." he explained in an interview that he was disillusioned about his relationship with the superstar. He also said the he was no longer going to invite Big B and wife Jaya to anything he was part of, and said that when the power couple came to his home – when they were welcome there, we presume – they didn't come as superstars.
Well, looks like Singh is definitely trying to get into the limelight by screaming from rooftops about how B-town's been unfair to him. We hope he doesn't forget that he too was a part of the film industry after he donned a wig and did a role with Dimple Kapadia in the Malayalam film Bombay Mittayi last year! Remember, Mr. Singh?