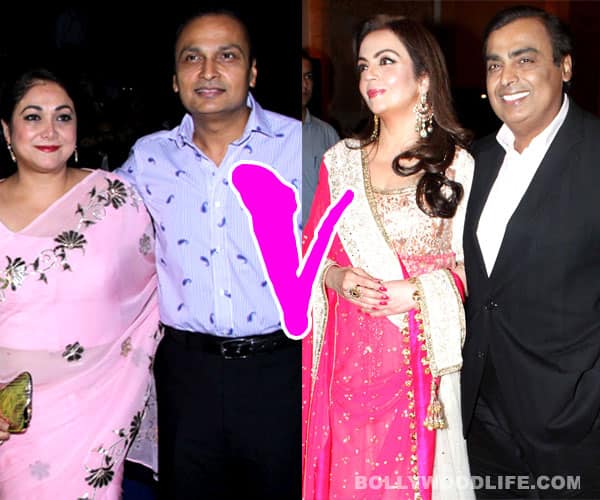 While Mukesh Ambani has stakes in Epic TV, his younger brother Anil Ambani has invested in Big RTL Thrill
Mukesh Ambani has picked up a 25 percent stake in new start-up Hindi channel Epic TV. The channel will cost Rs 175 crore to set up and Rs 400 crore per annum to run. Another multi-billionaire, Anand Mahindra, owns a 25 percent stake in the channel, which is headed by Mahesh Samat, former managing director of Walt Disney India, who owns the majority 48.5 percent stake. The channel's content focus will be on Indian history, folklore and mythology.
The channel's programming head is Ravina Kohli, whose previous outing was with Yash Raj Television where she shepherded a flock of acclaimed but unwatched shows. She is supervising one of Epic's flagship shows, which has a working title of Dharamkshetra and is based on perennial favourite the Mahabharata. The show is unique in that instead of focussing on the usual Pandavas vs Kauravas, the story will  be told through the viewpoints of Kunti, Draupadi and Gandhari. Mallika Ghai of Punar Vivah and Balika Vadhu fame will play Gandhari, Karishma Irani from Amber Dhara will portray Draupadi and newcomer Anjali will play Kunti. Another flagship programme will be based on Indu Sundaresan's novel The Twentieth Wife, a fictionalised version of the epic tale of Mughal emperor Jahangir and his wife Mehrunnisa.
This is not Mukesh's first foray into television. Last year, he invested around Rs 2,000 crore in Network18 and TV18 Broadcast whose channels include CNBC-TV18, CNN-IBN and Colors. This latest Epic foray pits him squarely against his brother and arch-rival Anil Ambani, at least in the television space. There was always a tacit understanding that the younger Ambani, Anil, would play on his own in the media sandbox and he duly set about building an empire there. Apart from his considerable film interests, Anil's television investments include Big CBS Networks – a joint venture with CBS Studios International that offers English entertainment channels – Love, Spark and Prime also available in a Hindi feed, and a regional general entertainment channel for the Punjab, Chandigarh, Himachal Pradesh region called Spark Punjabi.
Anil also has Big RTL Thrill, a joint venture with Europe's RTL group, targeted at male audiences and positioned as 'the ultimate action destination'. There is also Big Magic, a regional general entertainment channel for the Hindi heartland featuring regional family dramas, crime shows, sitcoms, reality shows and weekend blockbuster movies.
So Anil has a wealth of experience in the television sector but his big brother has deeper pockets. No matter how much money or experience they have it is we, the audience, no matter how inexperienced or impoverished we are, who have the power to dictate the market by the simple expedient of switching to or away from a channel.