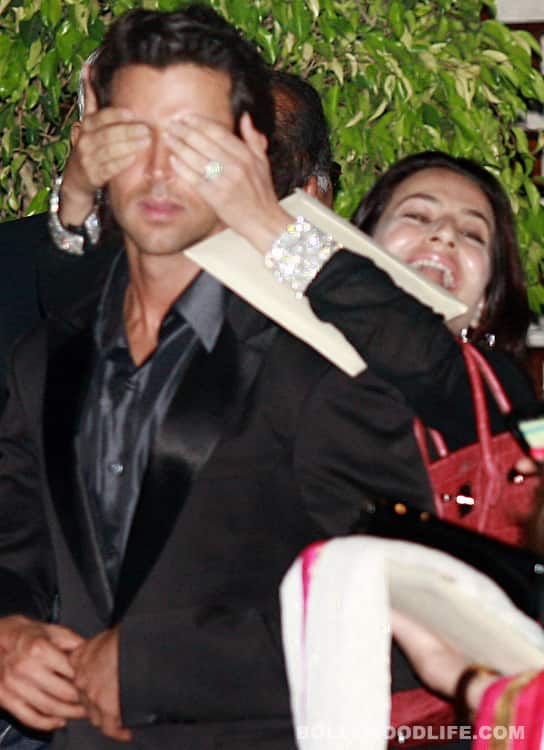 We spotted the Kaho Naa…Pyaar Hai couple at an event and it looked like the two were catching up after a long time
The two started their careers together with Kaho Naa… Pyaar Hai. Hrithik got off to a flying start after his debut while Patel is still struggling to make a mark in the industry. Although the duo did come together again in Aap Mujhe Achche Lagne Lage, the pair's chemistry was no longer the same. The charm had fizzled out and the abysmal script didn't help either. The once-hit onscreen couple ended up going their own way and has never been cast together again.
Recently we came across a very cute and candid picture, in which Ameesha was seen covering Hrithik's eyes from behind. This photograph, taken at a party thrown by the Ambanis, refreshed good ol' memories of the days when these starry-eyed kids entered B-town and created waves with their spunk and style in KNPH. Now we don't know how long Roshan took to guess his first ever co-star's voice, but we assume it wouldn't have been that hard, once Ms Patel mumbled something in her squeaky monotone.