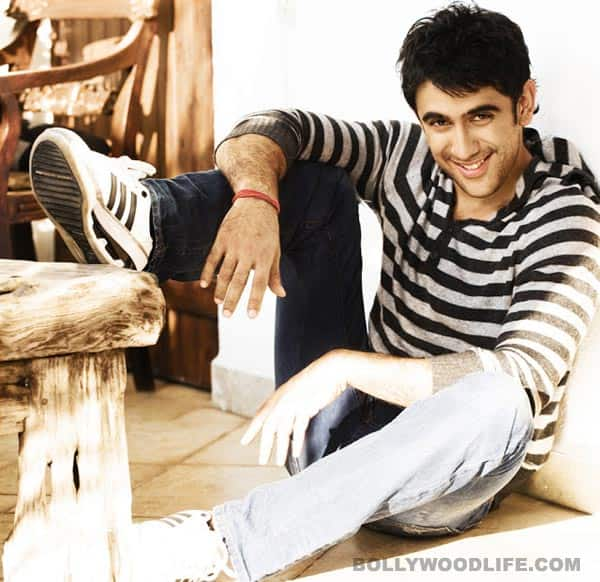 In a candid chat, the Kai Po Che actor speaks about love, women and his passion…
Amit Sadh, who is currently soaking in the critical appreciation and box office success of his film Kai Po Che, is a self-confessed emotional man, someone who's all heart! He's frank and loves to speak his mind. So we threw him a few questions about love and the woman in his life, and he came up with some candid confessions…
What attracts you to a woman?
I don't have any specifications. I think every woman is beautiful. But it's not about the colour, the hair or the face. I have to get right vibes from the girl. There has to be this energy, and you can easily sense whether that vibe is there or not. There has to be a connection. I have to be able to have intelligent conversations with her and spend time with her. Bahar se sab ladkiyan khoobsurat hoti hai, but it's all about inner beauty for me. Above all, she should be able to tolerate me!
You were quite emotional when you were inside the Bigg Boss house, especially about your then girlfriend (Neeru Bajwa)?
That was about seven years ago. I was just 23. Now I am 30 and have matured. Also, I used to be scared about expressing myself and I wondered what others would think if I spoke the truth or did the right thing. But I am not scared any more. I realised that if people can do bad things without fear, why can't I be fearless about doing the right things!
Are you seeing someone right now?
Well, I am trying to woo someone! I really like her. I hope she reciprocates. But I don't think one should have to beg for something and then get it. I told her that there is no point in that. In fact, I just told her yesterday, "Ab main hero ban gaya hoon, mujhse minnate mat karvao (laughs)." But women are really complicated. I am still trying to understand what she's thinking.
Are you in love?
Love is a very deep and strong word. But I like this girl. I haven't felt like this in a long time.
Has a girl ever made a pass at you?
Sadly no…somebody, anybody, single or not single, make a pass at me, please! Mujhe koi ladki ghaas nahin daalti. I don't know why they don't approach me!
Who do you think is the hottest star in Bollywood?
Vidya Balan…without a doubt!
What are you passionate about?
I love adventure trips. I love trekking. Whenever I get the time, I plan for it. Now, I plan to climb the Annapurna mountain peak in Nepal in June-July. It's not as difficult as Mount Everest, but it's still challenging. I love it! In my spare time I love watching movies and reading. I am just a regular guy…you know?
Do you cook?
I know how to cook, but I have a cook now. I haven't entered the kitchen for a while.
If you were a dessert, what would you be?
Jalebi-rabdi. Jalebi ki tarah seedha aur rabdi ki tarah theekha!