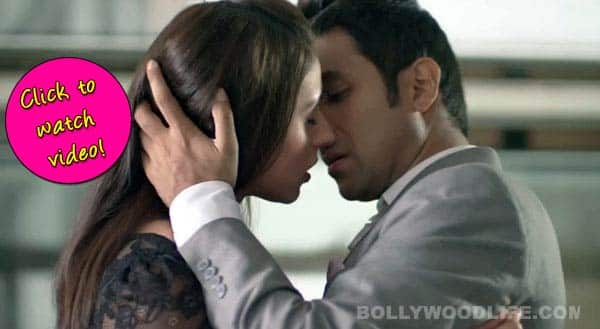 The stand up comedian is all set to have a great time with so many girls vying for his attention…
The makers of Amit Sahni Ki List have come up with yet another song from the film called Aisi hi hoon mein. Composed and sung by Shivi R Kashyap, this is a good enough dance number, but it falls shorts in some parts.
What we like:
-Shivi's voice is pretty good and manages to bring the rocking dance as well as the soft romantic feel at the same time.
-Shivi R Kashyap and Shiv Singh Benawra's lyrics are good and apt. They explain a girl's rant well enough, and explain how each of them should be picked in Amit Sahni's 'girl search' list.
What we don't like:
-The composition reminds us of the song Kehna hai jo from Arjun Rampal's I See You.
-Vir Das, the USP of the film is hardly seen in this song and there are no big names which you could look forward to. So the song might fail to connect due to lack of face value.
So BollywoodLifers, go ahead and take a look at all the craziness that the girls do for Vir Das.