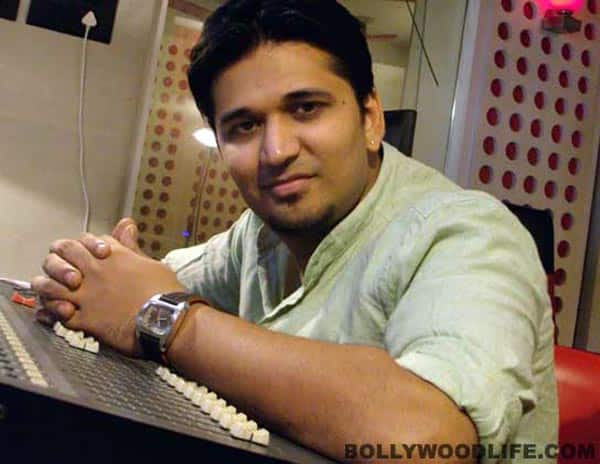 The Ishaqzaade music composer turns 33 today
Amit Trivedi was born on July 11, 1979. He debuted as a film composer with Aamir (2008). The Rajeev Khandelwal-starrer won critical acclaim and Trivedi got noticed for his unusual compositions. In 2009, he shot to fame with his work for Anurag Kashyap's Dev.D. The Abhay Deol-Kalki Koechlin film bagged Trivedi loads of acclaim and several awards, including 2010's National Film Award for Best Music Direction.
Amit started composing music when he was 19. In his college days he joined the music band Om. Trivedi also performed at local gigs, small shows and live concerts, composing music for television shows, various events and commercials. Eventually, film music came his way when his friend playback singer Shilpa Rao suggested his name to Anurag Kashyap, who wanted Amit to compose hatke music for Dev D. Amit delivered exactly what Kashyap wanted and the rest, as they say, is history. So far Trivedi has composed music for over 25 films including Wake Up Sid, Udaan, Aisha, Chillar Party, Ek Main Aur Ekk Tu and Ishaqzaade.
Today, the rising music star celebrates his 33rd birthday and we decided to translate some of his fun numbers into English to celebrate. Amit, we are sure, will be surprised to see his popular tracks getting lost in translation!
 Song :Ik tara Film: Wake Up Sid
Orey manva tu to bavra hai
Tu hi jaane tu kya sochta hai
Tu hi jaane tu kya sochta hai bavre
Kyun dikhaye sapne tu sote jaagte
Hey mind you are stupid
You only know what you think
You only know what you think you stupid
Why do you show us dreams while we are awake and asleep?
Jo barse sapne boond boond
Nainon ko moond moond
Kaise main chaloon, dekh na sakoon
Anjaane raastein
When dreams pour drop by drop
Eyes go blink-blink
How do I walk? I can't see the unknown roads
Gunjasa hai koi iktara iktara, gunjasa hai koi iktara
Dheeme bole koi iktara iktara, dheeme bole koi iktara
Gunjasa hai koi iktara iktara, gunjasa hai koi iktara
Echoing one star, echoing one star
Slowly speaks one star, slowly speaks one star
Echoing is one star
Song: Aunty Ji Film: Ek Main Aur Ekk Tu
Abhi bhi hai jawani
Zara si hai purani
Hai fir bhi jawani honeyji
Sharam bhulake, haan thumka lagake
Karo na thoda man mani ji,
Now also is youth
A little it is old
And yet it is going to happen
Forget shyness, yes swing your hips
Why don't you do what your mind feels like?
Abhi bhi tere gaal, gore gore
Lakho dilon pe dale dore dore
Dekho deewane huye ja rahe hai
Aadhe umar ke bhi chore chore
Haan baalon ki safedi se fikha kab hua hai
Romance..
Aunty Ji aunty Ji.. Get up and dance..
Aunty Ji aunty Ji.. Get up and dance..
Now also your cheeks white-white
They cast spell on millions of hearts
See even now going crazy even the boys half your age
Yes, and since when the greys in your hair have started fading romance?
Oh Aunty, get up and dance!
Song: Chokra Jawaan Film: Ishaqzaade
Hua chokra jawaan re
Hua chokra jawaan re
The boy has become young
The boy has become young
Arrey chooza choo-choo karta hai, galiyon aur chubaro mein
Pheeka phaanki karta phire tu toh apne yaaro mein
Oye, the young bird does choo-choo, in the lanes and in the squares
You keep bluffing among your friends
Phenka bhaagi kuch nahin sach baat jo bayan ki
Dhahaad hai jawaan ki mardangi mastan ki
Oye, ab tu bhi maan le, naino ke jaam de
Oh aaja re aaja ja re aaja re aaja
Hua chokra jawaan re jawaan re jawaan re
Hua chokra jawaan re, hua chokra jawaan re
Bluffing is nothing when stated the truth
It's the roar of the youth of manliness
Oye, even you should accept, the wine of the eyes
Oh you come, you come, you come
The boy has become young