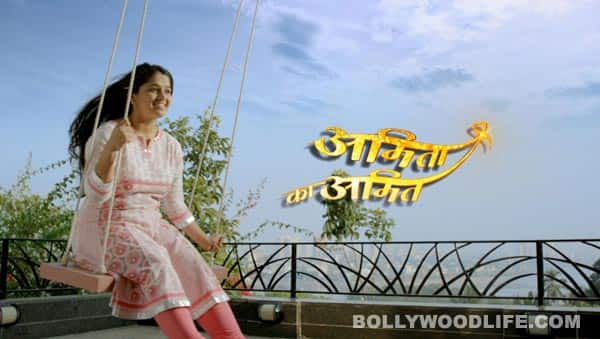 The Patel household is here! And with itself, it has brought the slightly shy, slightly cheeky Amita who is in search of her Mr Right
In the first episode of Amita Ka Amit – that went on for an hour – we saw Amita Patel (Chandni Bhagwanani) getting the hots for the first 'dude' she comes across – her brother's friend. Sounds like a cliché? Well, it is!
What's more, the dude in question turns out to be a helpful chap who ends up paying for Amita's half-done makeup. Then he even calls her up and asks her out on a coffee date. The purpose of this date is unknown as of now. But Amita's bro Atul, who wethinks is trying hard to look like Shahrukh Khan, warns her that his friend is only interested in getting his money back. But amidst all this, we meet Amita's three best friends – the eternal optimist, the pregnant dost and the hoity-toity chashmish. Must say, Amita has little to cheer about in life.
The first episode moved at a snail's pace, but offered comic relief at the right places. None of the characters, including Amita's, actually stand out. But then, they don't compel us to change the channel either.
So for now, the brand new serial Amita Ka Amit gets an average rating. And we might just go back to watch the second episode to find out what's in store for Amita when she meets her dude. But that was our take. What's yours, readers?
Catch the next episode of Amita Ka Amit on Sony TV at 8:30pm Monday-Thursday
MORE TV REVIEWS
NA BOLE TUM NA MAINE KUCH KAHA Season 2 : TV review
Sanskaar – Dharohar Apno Ki : TV review
Tota Weds Maina and Hum Aapke Hain In-Laws : TV review
Rating:
out of 5
Reviewed by Latika Payak
* Poor
** Average
*** Good
**** Very good
***** Excellent